Camera gives bird's-eye view of Albion Main Street lift bridge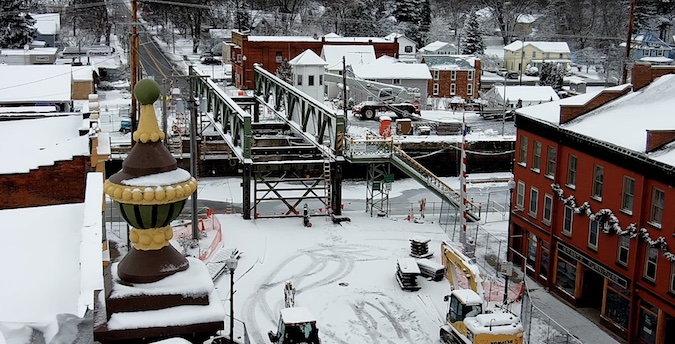 ALBION – This screen shot was taken at about 9:20 a.m. today, showing a real time view of the Albion Main Street lift bridge.
A camera has been mounted up high on the Pratt and Day building on Main Street, with a live stream available on YouTube (click here).
The "Bridging Albion" group pushed to have the camera installed so people can watch the progress of an extensive rehabilitation of the historic bridge.
The group wanted the camera in place before a large crane arrives and removes the trusses of the bridge next week. That is expected to happen on Tuesday.
The bridge closed to traffic on Nov. 14 and isn't expected to reopen for 18 months.