C-17 military flyover precedes parade in Lyndonville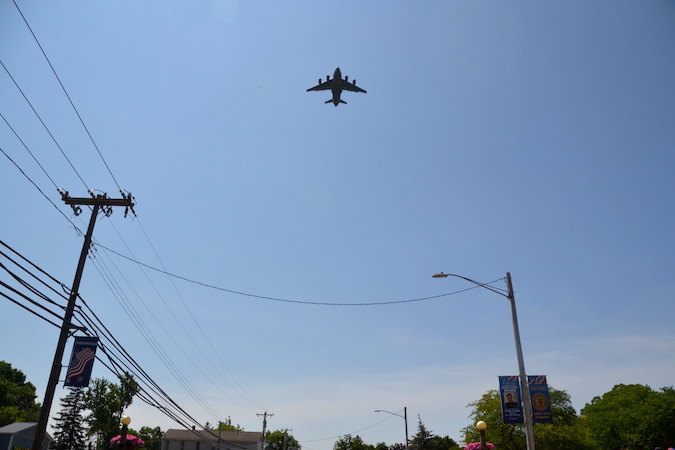 Photos by Tom Rivers
LYNDONVILLE – A United States Air Force C-17 flies over Route 63 in Lyndonville just before noon today for Lyndonville's Fourth of July celebration.
The flyover was a first for Lyndonville's July 4th festival, which has been organized annually by the Lyndonville Lions Club for about 50 years.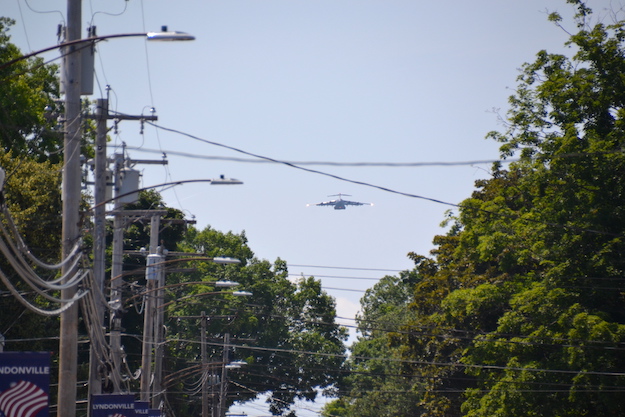 The plane approaches the Lyndonville at about 11:55 a.m.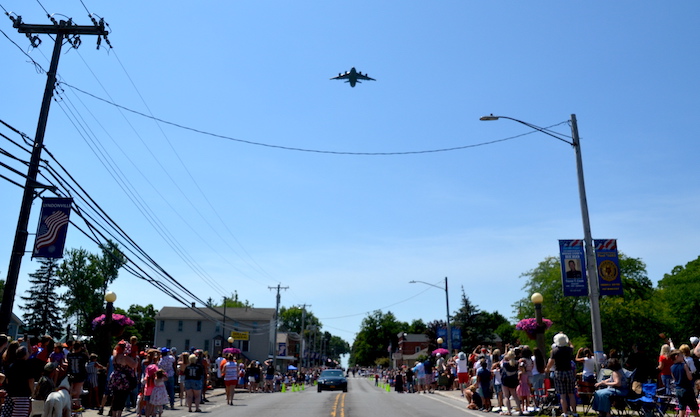 The flyover was carried out by the 911th Airlift Wing from Pittsburgh, Pa. The C-17 planes are used by the Air Force Reservists to carry out their mission of aeromedical intratheater evacuations and agile combat support.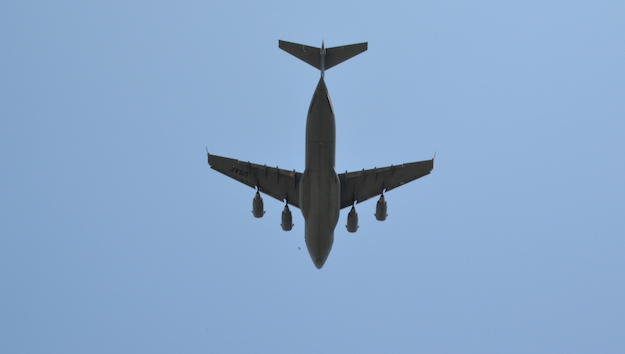 Here is a photo looking overhead as the plane passed by, heading north.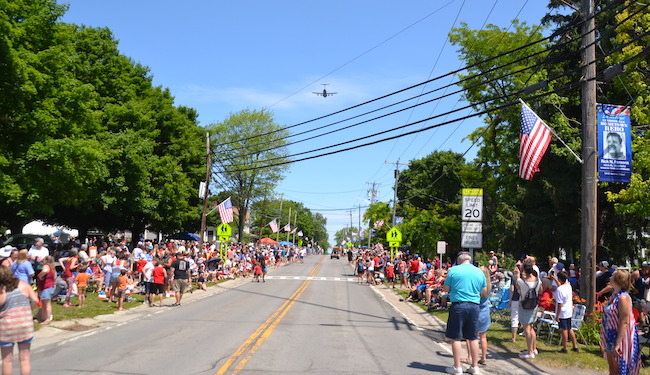 Main Street was packed with people for the flyover and the parade to follow.