Business opens in Holley selling coffee, cards and collectibles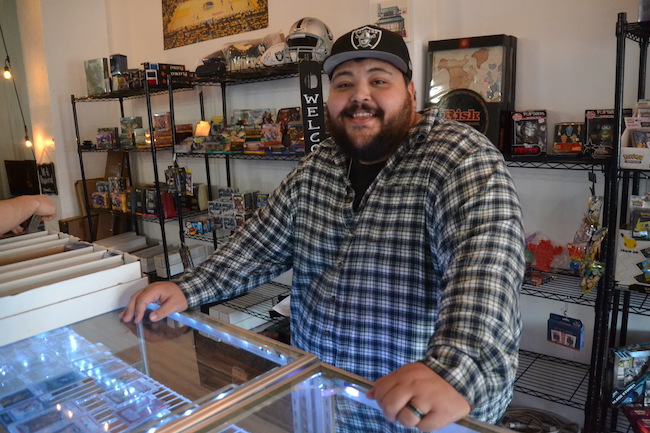 Photos by Tom Rivers
HOLLEY – Andrew Radillo, one of the owners of Redwood Trades at 21 Public Square, is pictured at the counter where he sells sports cards, Pokémon cards and Magic: The Gathering.
Radillo, 30, is from California. He moved with his mother and wife to Holley in April to be near other family members. He had been selling cards online and expanded the venture to coffee as part of the new Redwood Trades store in Holley. Redwood Trades also hosts many games and customers are welcome to come inside and play Risk, euchre and other games.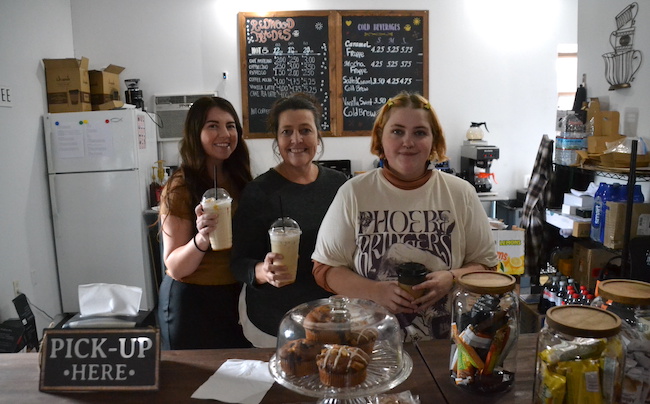 Redwood Trades has a wide selection of coffee, cappuccino, espresso, lattes and cold brews. Pictured from left include Natalie Radillo (Andrew Radillo's wife), Sharon Radillo (Andrew Radillo's mother) and Jeanell Aldrich.
Sharon Radillo said the family is grateful for the support from the Holley community in the new venture.
The business is named Redwood Trades because the Radillos are from Willits, Calif, which is known as "The Gateway to the Redwoods."
The Radillos would visit family in Holley, including cousins Jim and Lisa Hendry. The Radillos have embraced the small town in Orleans County.
"Things have just worked out," Sharon Radillo said. "This community has gotten behind and backed us."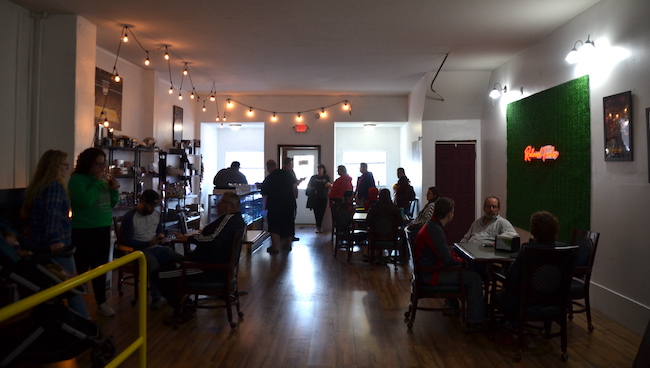 The inside has new floors, electric, doors and decorating. The Radillos have long been fans of the Raiders in the NFL, which played in Oakland and Los Angeles before moving to Las Vegas. Redwood Trades has Raiders logos and merchandise. Andrew Radillo said Buffalo Bills merch is coming, but he will remain a big Raiders fan.
"I plan on getting more Bills stuff but I can't leave where my heart is," he said.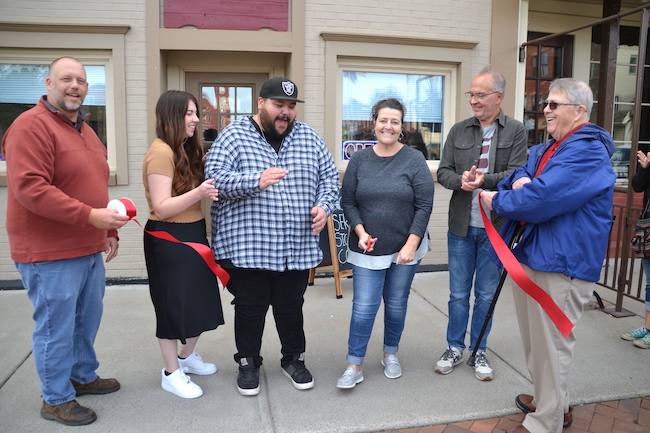 The family was joined in a ribbon cutting by David Gage (left) who is president of the Orleans County Chamber of Commerce and owner of the Red, White and Moo ice cream business that is also in the Public Square. Others in the ribbon cutting include Holley Mayor Mark Bower (second from right) and Village Trustee John Morriss (right).
"It's awesome for our little village," Gagne said about the new addition to the community. "We thank you for taking a chance on our Square."
Mayor Bower said his grandmother, Delia Pera and his uncle Don, ran the Holley Coffee Shop at the exact location from the 1950s to the mid-1970s. He thanked the Radillos for bringing the business to Holley.
Bower said another new business, Holley Donuts, is expected to open in about month. Dan and Monica Seeler are working on that endeavor at the corner of Thomas Street and Route 31.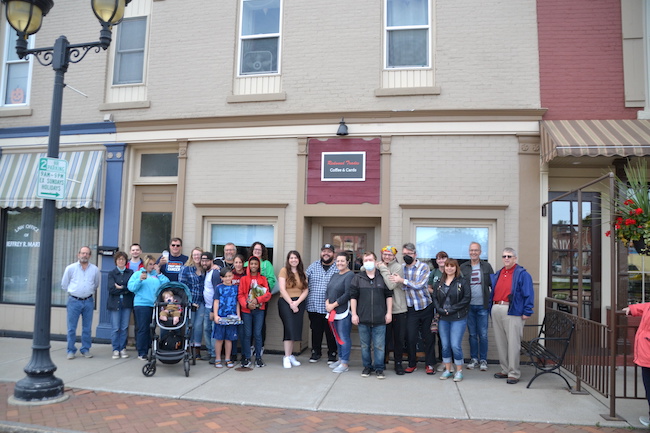 Friends, family and customers gather for a group photo outside Redwood Trades for the business's grand opening today.
The business is open Monday through Saturday from 8 a.m. to 6 p.m.