Bullard Park hosts first Color Fun Run as fundraiser for Class of 2019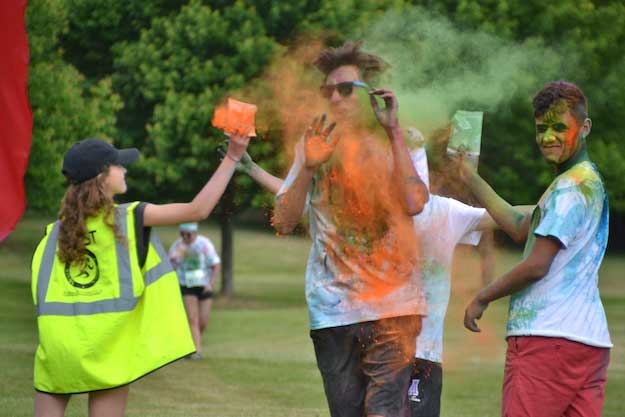 Photos by Tom Rivers
ALBION – Chase Froman is doused in colored corn starch during this morning's Color Fun Run at Bullard Park. The Albion Class of 2019 organized the fundraiser with help from the Albion Running Club.
There were 75 participants and they could run the 1-mile loop up to three times.
This was the first time a Color Fun Run was in Orleans County. The events are popular ar Darien Lake and bigger city venues.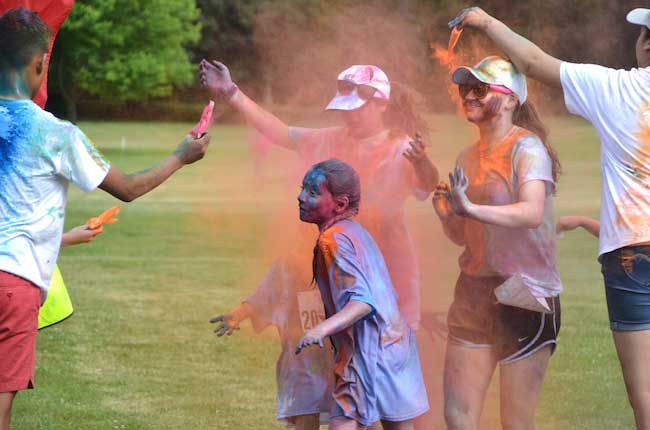 Gina Sidari, an Albion sixth grader, leads a pack of her friends at one of the stations. Gina won the award for "most colorful."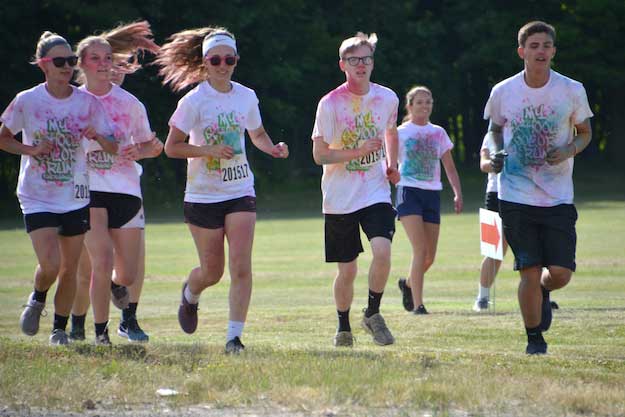 These Albion High School students are at the beginning of the Color Fun Run before they were covered in corn starch.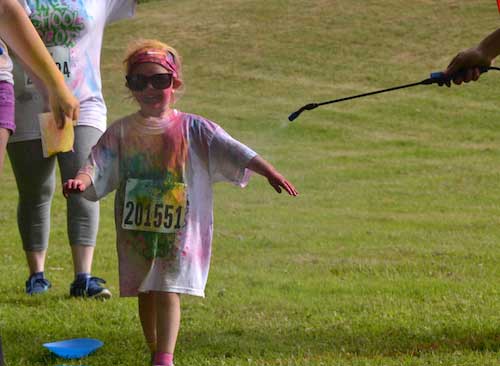 Eleanor Oliver of Spencerport was one of the youngest participants.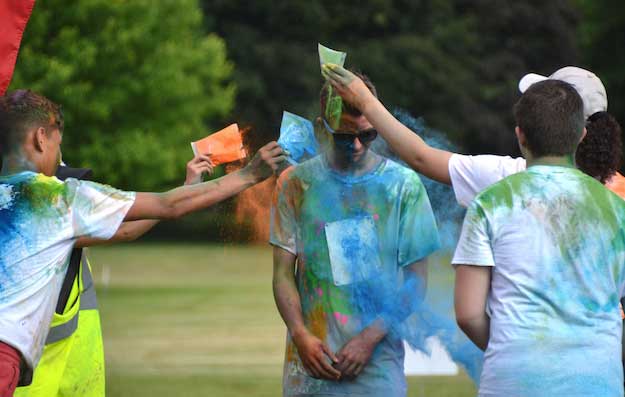 Connor McQuillan gets colored up at the finish line.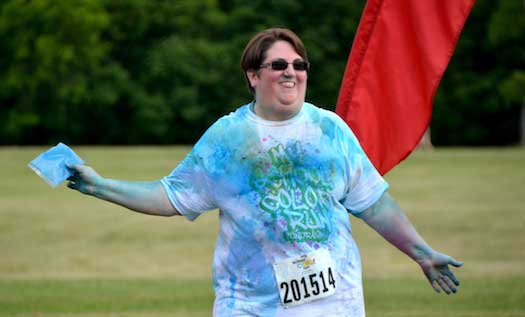 Pam Allen strikes a pose at the finish. She did the event with her daughter, Trinity.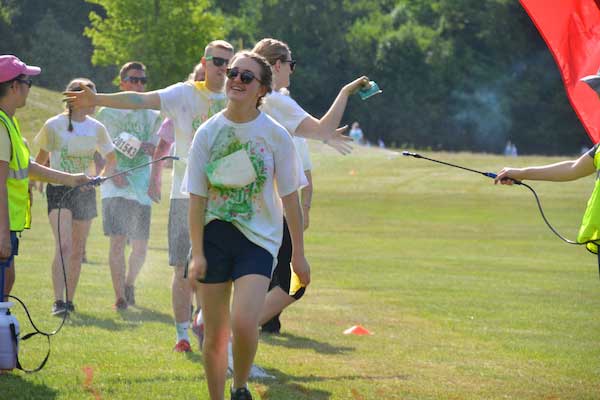 Alyce Miller and several of her friends and family enjoyed the Color Fun Run.