Building better world includes learning about local cobblestone history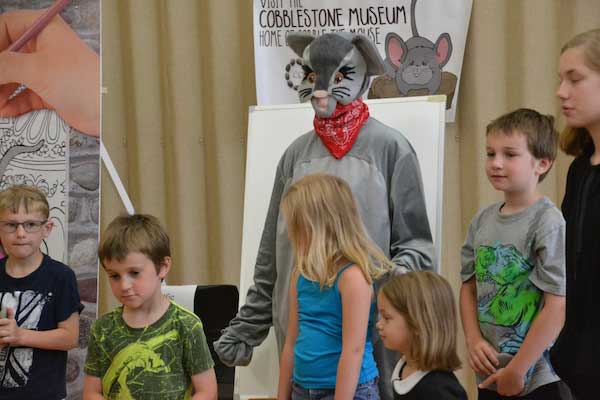 Photos by Tom Rivers
ALBION – Cobble the Museum Mouse visited Hoag Library today for a program about cobblestones and the local museum near the intersection of routes 104 and 98.
The summer reading program at Hoag Library includes the theme, Building a Better World, and today the focus was on local cobblestone history.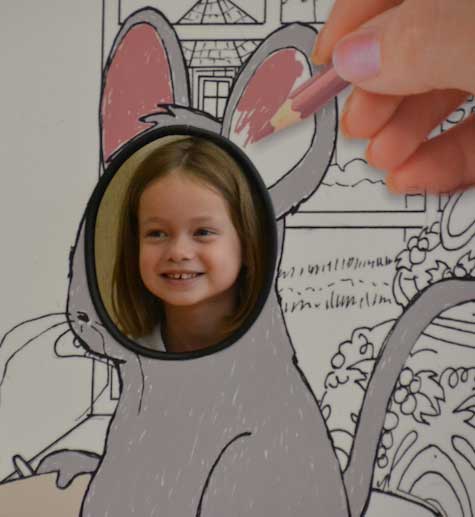 Rianne Hand, 6, of Albion peeks through a cutout hole for the cover of a coloring book featuring Cobble the Mouse. The book was created by Georgia Thomas of Medina and shows a mouse visiting the different buildings as part of the museum.
Patty Blackburn created the illustrations in the coloring book, which debuted last year. The Cobble the Mouse display will be featured this weekend at The Strong National Museum of Play in Rochester.
Children were given pages from the book today to color during the program at the library.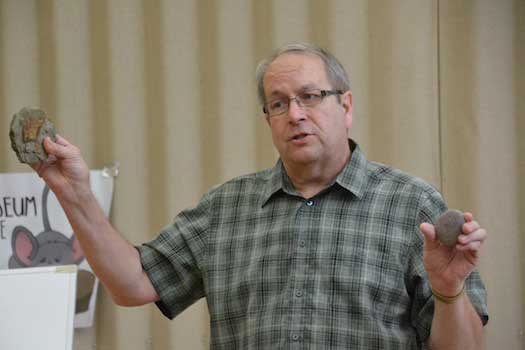 Doug Farley, the museum director, talks about field stones (left) and cobblestones. Residents found many of the stones while clearing fields in the 1800s. They preferred the smooth cobblestones for the exterior walls of buildings.
The museum has free admission for children accompanied by an adult, and also has a scavenger hunt for Cobble the Mouse, with mouse puppets hiding in each historic building at the museum.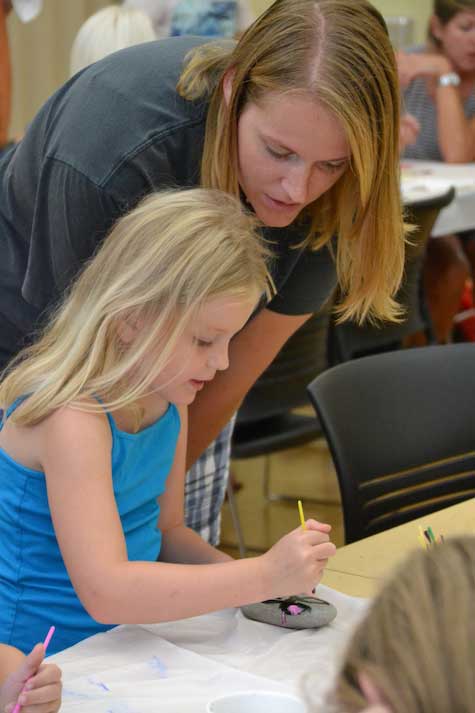 Mary Grace McCormick, 5, of Albion paints a mouse on a stone. She is joined by her mother, Sarah McCormick. Each child today was given a smooth stone to paint.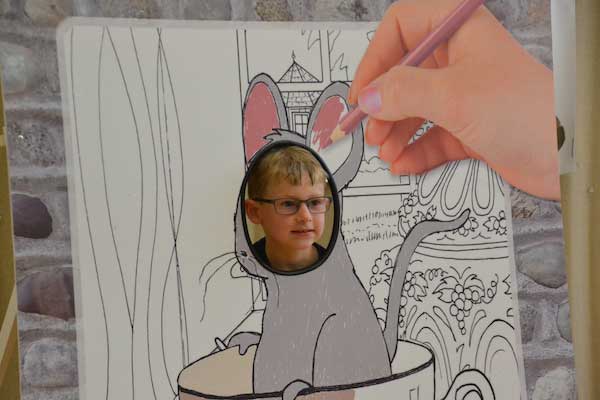 Walker Quackenbush, 7, of Albion poses in the big cutout of the cobblestone coloring book.