Building a better world includes making birdhouses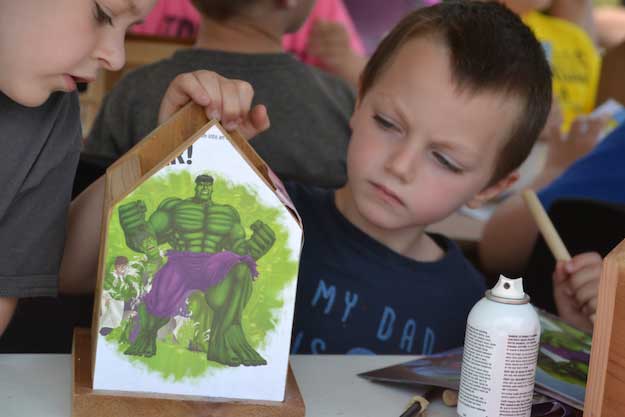 Photos by Tom Rivers
ALBION – Landon Standish, 5, of Albion works on his birdhouse on Wednesday at Hoag Library.
There were 51 birdhouses made, and they were decorated with book pages with the book covers serving as the top of the birdhouses. Landon picked an Incredible Hulk book for his birdhouse.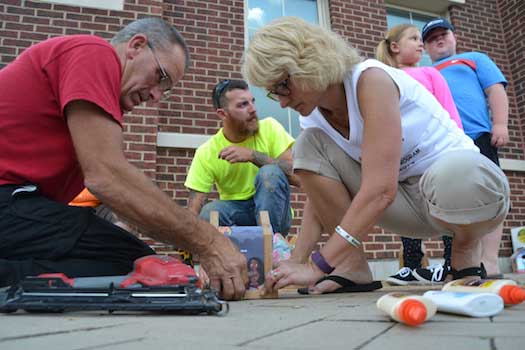 Local contractor Jim Babcock and Wendy O'Hearn, summer reading program coordinator for the Hoag Library, help assemble one of the birdhouses.
Babcock and his employees cut out the birdhouse pieces and helped with some of the assembly.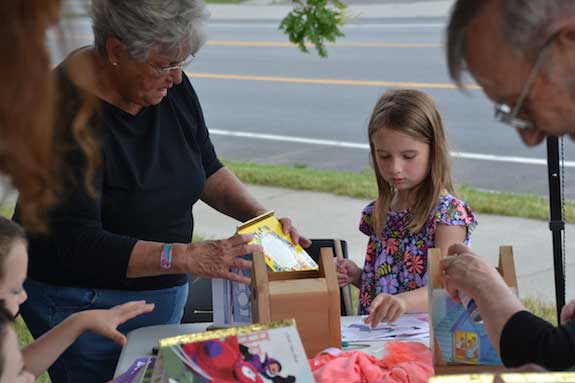 Donna Grabowski of Medina and her granddaughter Jane Nesbitt, 6, of Albion work on a birdhouse together.
The activity was part of Hoag Library's summer reading program, which has a theme of "Building a Better World."