Buffalo hit 98 today, hottest day since 1953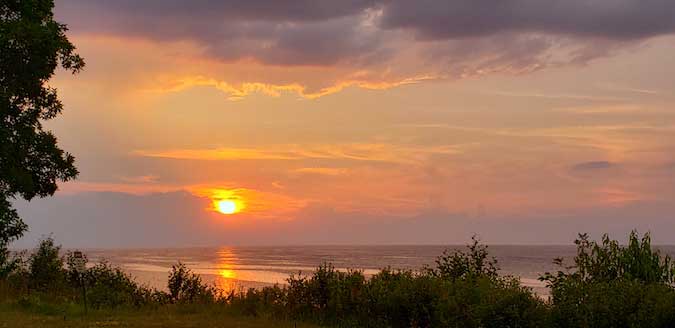 Photo by Cheryl Wertman
CARLTON – The storm clouds are forming over Lake Ontario this evening off the shore of Lakeside Beach State Park. There was wind, thunder and lightning, and Circle R's hail guns were booming, but initially there wasn't any no rain. That came later. Cheryl Wertman, who took the photo, said the lake water turns gray when a storm is approaching.
Today the high temperature was 98 in Buffalo at the airport. That exceeded the daily record of 92 for July 9, and tied the second warmest temperature ever recorded for Buffalo, according to the National Weather Service in Buffalo. It was also the hottest day in Buffalo since 1953. Buffalo has now hit 90 degrees seven straight days.
The high of 97 in Rochester today was the hottest day in Rochester since July 17, 2012, according to the National Weather Service.
Friday is forecast to reach a high of 92 in Orleans County. A heat advisory is in effect until 8 p.m. on Friday.