Buffalo fans 'Billieve' for big game against Chiefs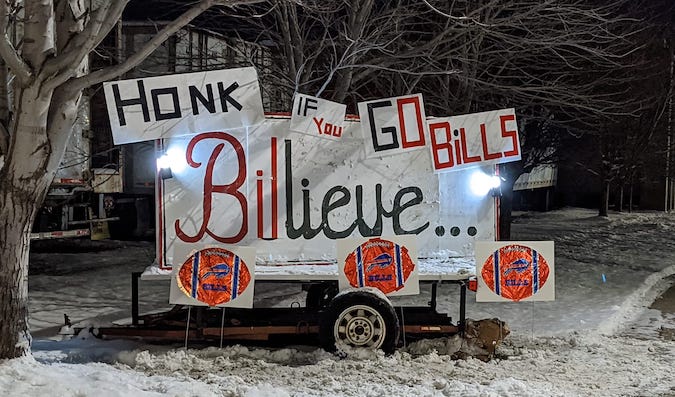 Provided photos
The "Believe" sign at the corner of Hamilton Street and Route 31 in Albion has been transformed into a "Billieve" sign to cheer on the Buffalo Bills, who play the Kansas City Chiefs on Sunday in the AFC Championship game. The winner goes to the Super Bowl and will play either the Green Bay Packer or the Tampa Bay Buccaneers.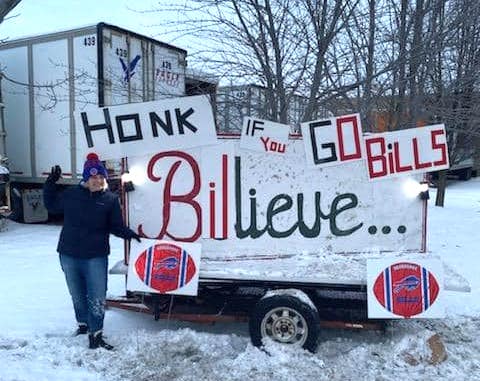 Peggy Mager gave the sign a dramatically decorated Bills flair. She was given permission by the Albion Betterment Committee for the sign's new look, which includes lights.
The Bills finished the regular season at 13-3 and then won their first playoff games in nearly 25 years. The Bills are the No. 2 seed in the AFC, while the Chiefs are the top seed and defending Super Bowl champs.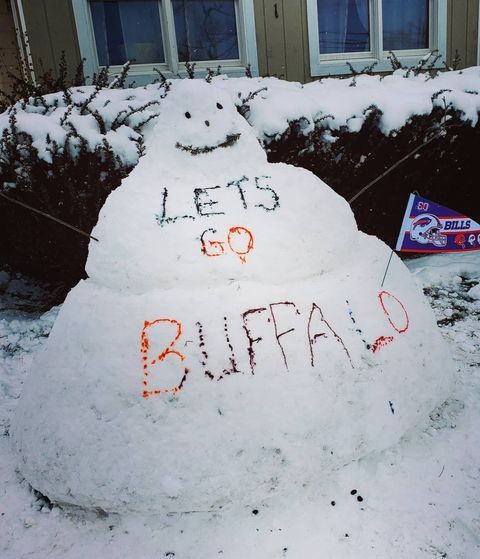 Melissa Favo of Clarendon made this snowman on Route 31A in Clarendon to cheer on the Bills.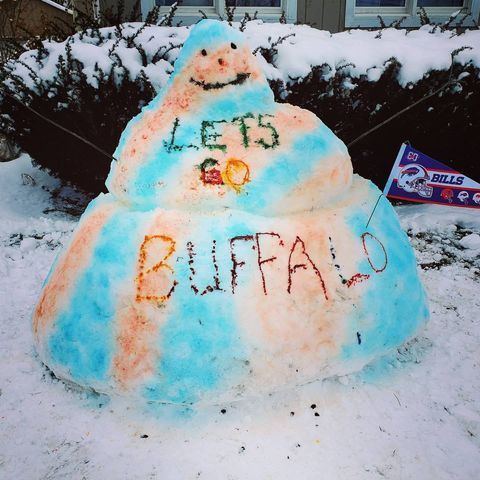 After she made the snowman, she gave him some more color to stand out in the snow.