Brush fire needs dousing at Yates farm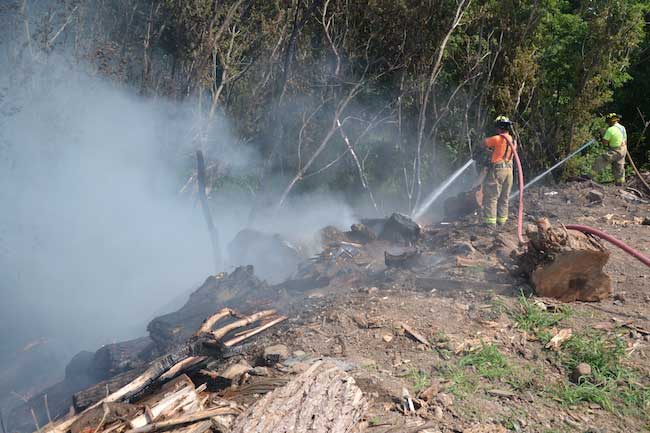 Photos by Tom Rivers
YATES – Firefighters from three departments responded to a brush fire that spread to trees this afternoon at 12118 East Yates Center Rd.
Firefighters were dispatched at about 2:15 p.m. with requests for mutual aid.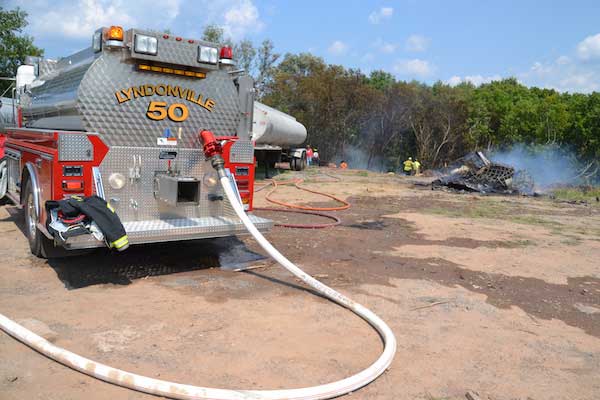 The farm is owned by Jeff Johnson. Embers from a burn pile were likely carried by wind to a row of trees not far away on an embankment, said Ben Bane, the Lyndonville fire chief.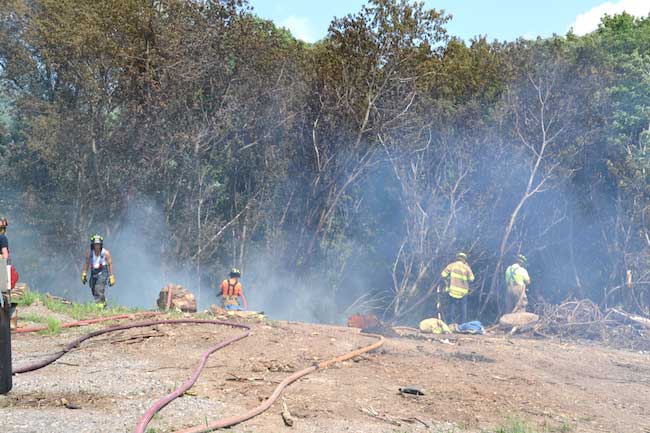 Firefighters from Lyndonville, Shelby and Carlton responded to the scene. With temperatures in the low 90s, Bane said firefighters were frequently rotated at the scene.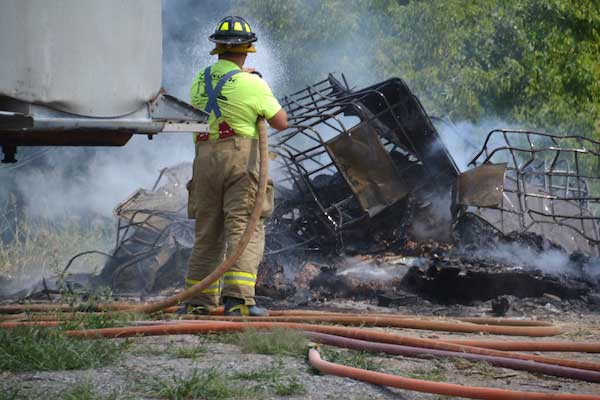 This firefighter puts water on the burn pile.