Brush fire burns 5 acres of farmland in Clarendon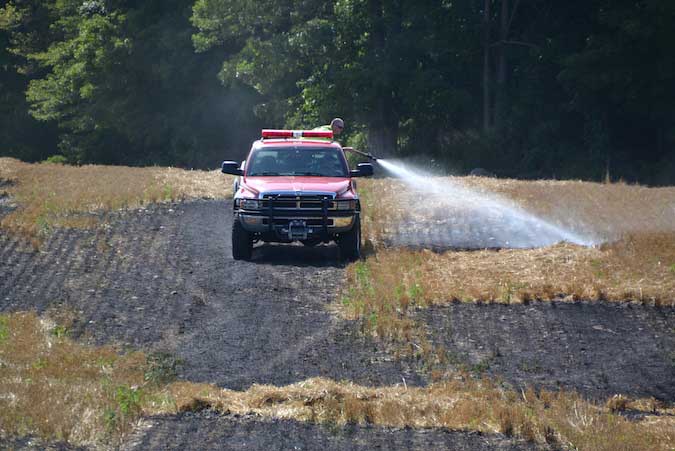 Photos by Tom Rivers
CLARENDON – Clarendon firefighter Jonathan DeYoung sprays water on the perimeter of a field on South Holley Road at about 4 p.m. Debbie Chilson is driving the truck.
Firefighters were dispatched to scene near the Munger Road intersection at 3:15 for reports of a brush fire. A farmer was working in the field when a spark from the machinery may have ignited the field of straw, said Fire Chief Jim DeYoung.
There are currently dry conditions on the ground, and temperature was in the mid-80s when the field caught on fire.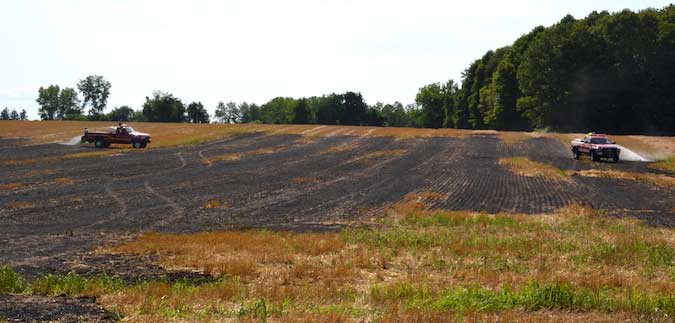 About 5 acres of the field burned. It made it look like the mucklands, the black soil nearby. Holley, left, and Clarendon brought their brush trucks and sprayed water on the edges initially to keep the fire from spreading into the woods, DeYoung said.
Holley and Clarendon also brought tankers with more water to the scene.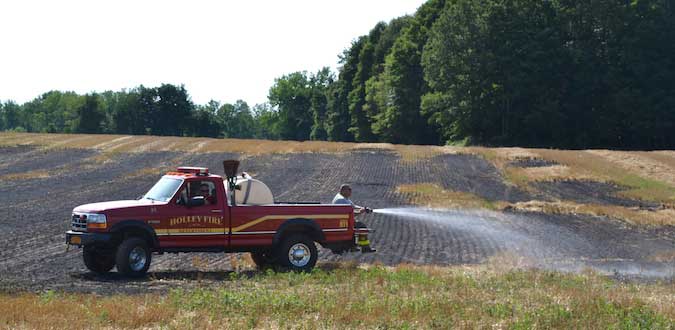 Rick Cary of the Holley Fire Department sprays water from Holley's brush truck. Chris Chilson is the driver.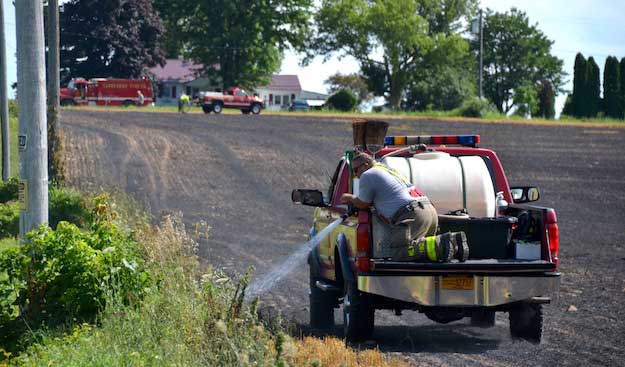 Cary waters the edge of the field by South Holley Road where there was a row of utility poles.