Brown's race/walk set a new high in raising funds for Hospice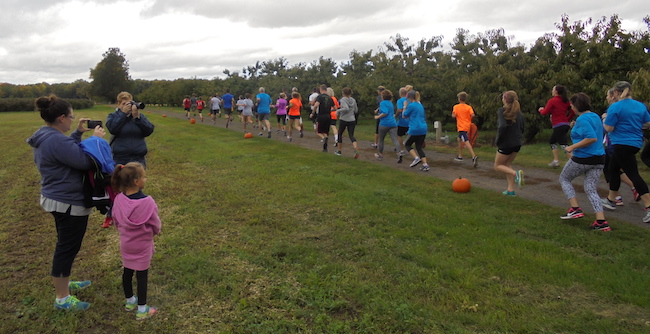 Provided photos
ALBION – The 20th anniversary Brown's Berry Patch race on Oct. 8 raised a record $5,708.83 for Hospice of Orleans. That brings the total since 1996 to more than $45,000.
The top picture shows runners and walkers at the beginning of the 5-kilometer course.
This year's 5K run and Memory Walk was in memory of Libby Jurs, a beloved school nurse at Kendall who died last Dec. 12 after a long battle with ovarian cancer and, more recently, leukemia.
The race was organized by the Albion Running Club and the Brown family. About 130 runners and walkers completed the course.
The race proceeds saw a big increase due to generous sponsors whose names are on the race/walk T-shirts.