Brown's Berry Patch market building demolished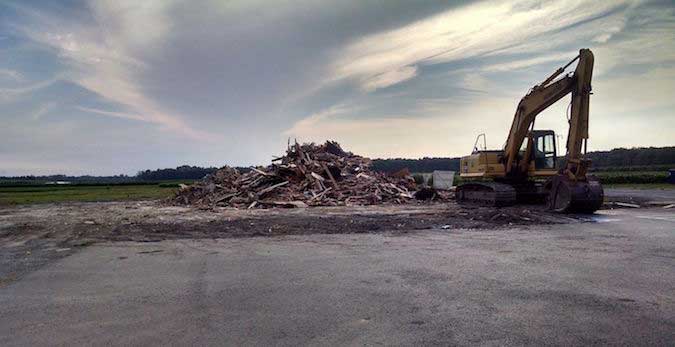 Photo courtesy of Paula Brooks
WATERPORT – The Brown family, which operated Brown's Berry Patch for 30 years, knocked down the former market building on Route 18 on Friday.
The family on March 3, 2015 announced it was closing the market and its retail operation. The site was a popular destination in Western New York and earned the family state and national awards for agri-tourism.
Bob Brown and his wife Deborah retired from the business about two years ago, and the family closed the farm market, which also sold ice cream, baked goods and had a fun playground and petting zoo with farm animals.
The farm, which dates back to 1804, has put its focus on growing fruit.
"We will return it to how it was 30 years ago, for growing berries and fruit," said Eric Brown, co-owner of the farm. "It's turning a page."
He said the site will have apple and cherry trees.