Broken bench, picnic tables at Bullard Park exasperate village officials
Mayor says Albion will seek full costs of damages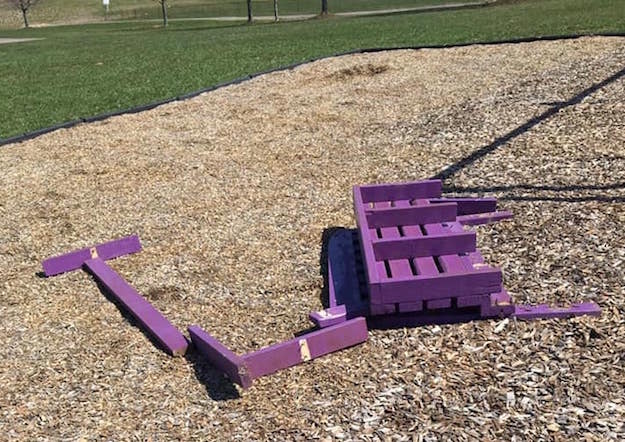 Provided photo
ALBION – A "Buddy Bench" at Bullard Park was destroyed and left in a heap with nails sticking out. It was discovered this morning by a grandmother with her grandkids. They went to use the Pee Wee Park section for smaller children.
Some of the park's picnic tables were also recently broken. Albion Mayor Eileen Banker said the village has no tolerance for vandalism in the parks.
Those responsible will be held criminally and financially responsible, Banker said.
"If this continues we will consider closing the parks," she said today.
She urged people who see vandalism to report it to the police.
"If you see something, say something," she said.