Brockport dancers and Honor Society raise $2K for Ben's Back Packs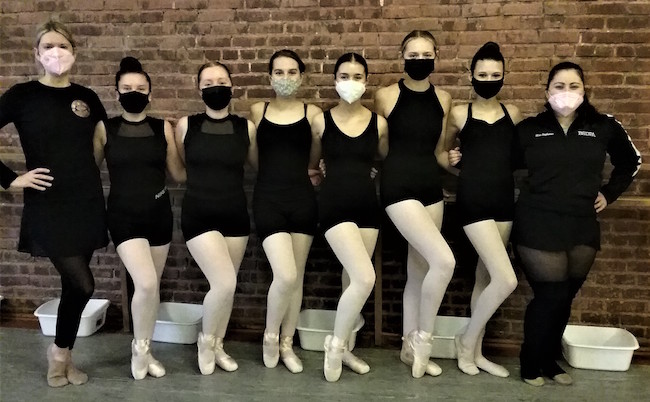 Provided photos
BROCKPORT – Some of the dancers at the Brockport School of Dance and Performing Arts are pictured recently. The group teamed with the National Honor Society at Brockport High School and raised $2,032 for Ben's Back Packs at the benefit concert on Jan. 29.
The event was held at the Brockport High School Auditorium and featured performers from the dance school.
Ben's Back Packs provides school supplies for children in Mexico. The program is named in memory of Ben Kirby of Albion. He was 21 when he was killed in a car accident on Nov. 6, 2017, on Route 531 in the Town of Gates. Ben was a student at the Rochester Institute of Technology in his senior year majoring in software development.
His mother Wendy Kirby is now retired as a teacher at Brockport. She started the charity as a tribute to her son and also to help children in the rural area of Oaxaca, Mexico go to school by covering the costs of uniforms, books, and other school supplies – which is about $30 a year per child.
"Ben's Backpacks is so excited to have been chosen as this year's recipient of the proceeds," Mrs. Kirby said. "We will use the money to provide school supplies for children to attend school in the rural Oaxaca area of Mexico."
The Brockport School of Dance and Performing Arts has now raised more than $25,000 for different organizations since its first benefit concert in 2002.