Bridal & Prom Show returns to Medina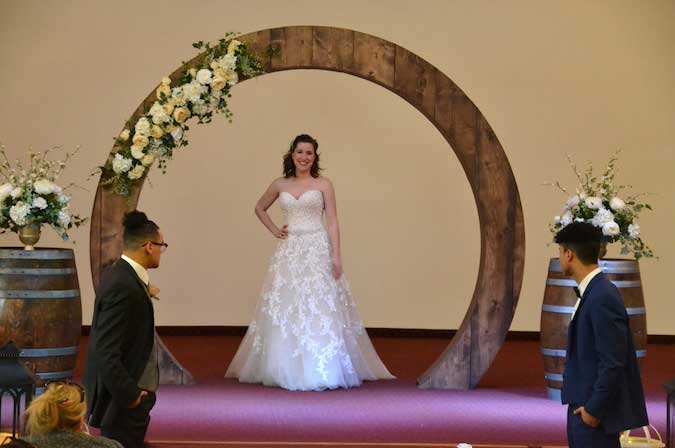 Photos by Tom Rivers
MEDINA – Riki Lake models a wedding gown during today's Blissett's Specialty Shop Wedding & Prom Showcase at the Medina United Church, which uses the former Apple Grove Inn for its church. The circular arch and barrels were provided by The Wed Shed of Lyndonville, one of the vendors at the show.
The church sanctuary was turned into a venue for a fashion show, featuring wedding gowns, and prom and bridesmaid dresses, as well as tuxedos. The two young men in tuxedos are Ricky Pitts, left, and William Braswell. They wore tuxedos provided Daniel's Men's Apparel in downtown Medina.
The Apple Grove used to host a bridal show. Today's event was believed to be the first bridal show in Medina in 15 years.
Jaye Sullivan, owner of Blissett's, teamed with Larry Eastlack, pastor of the church, to put on today's event, which included several other volunteers. They all wanted to showcase the many businesses in the Medina area that provide services for weddings and other special occasions.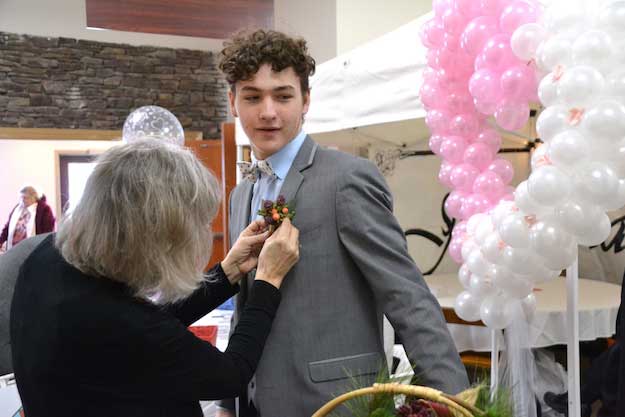 Jaye Sullivan puts a corsage on Nate Sherman, one of the models for tuxedos during today's fashion show.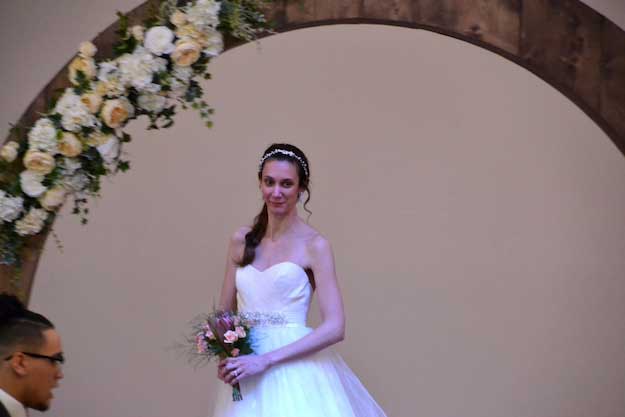 Michelle Lewis was one of the models during today's hour-long fashion show featuring dresses and gowns from Blissett's.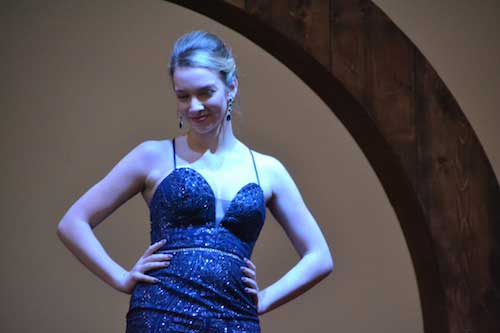 Lindsay Fulwell models one of the gowns that could be wore for a prom or as a bridesmaid's dress.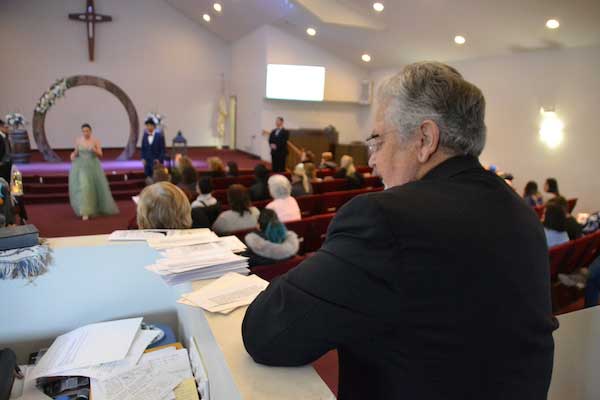 Owen Toale served as emcee for the fashion show, which was attended by about 100 people in the church sanctuary.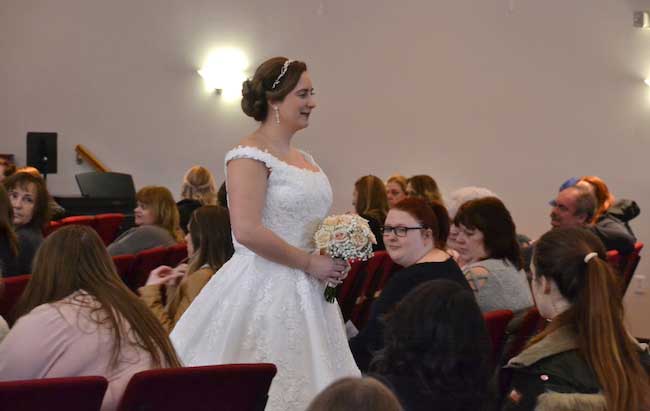 Darian Kinney walks down the center aisle to model a wedding dress.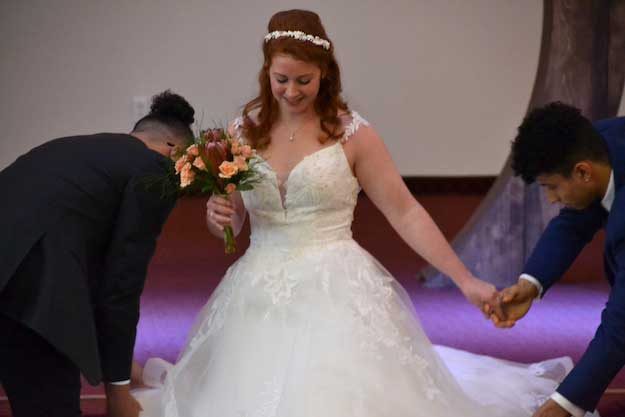 Kelsey Evoy gets help with her dress while heading down the steps during the fashion show.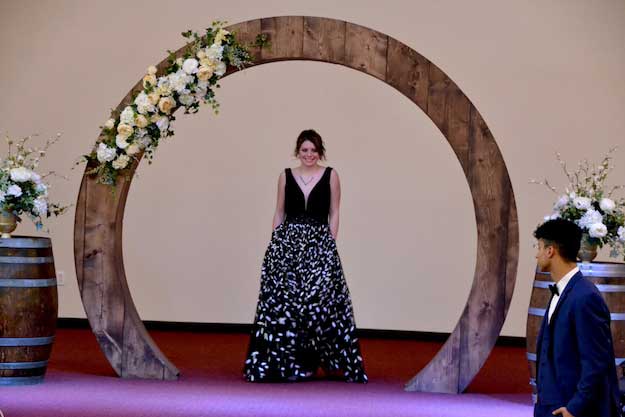 Hannah Willard models a dress that could be wore for a special occasion.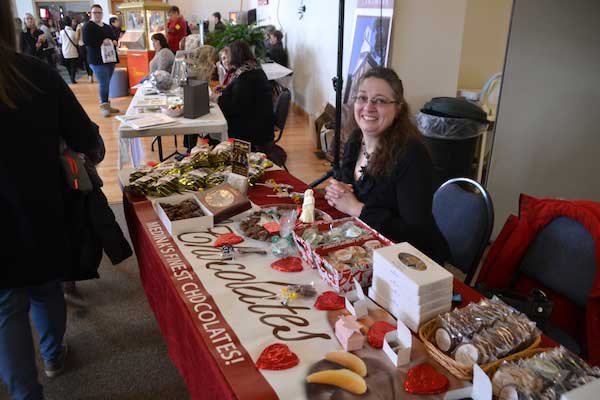 Susan Fuller, owner of Della's Chocolates in Medina, was among the vendors at the show.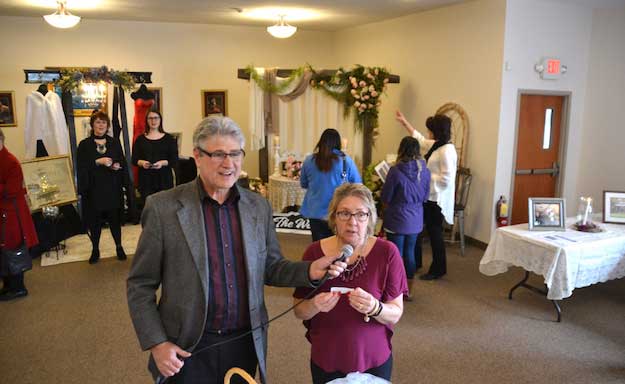 Larry Eastlack, pastor of the United Methodist Church, and Robin Wehling, a member of the church, announce a raffle winner during the first hour of the bridal and prom show today.