Bridal and prom show highlights many resources available in Medina for big day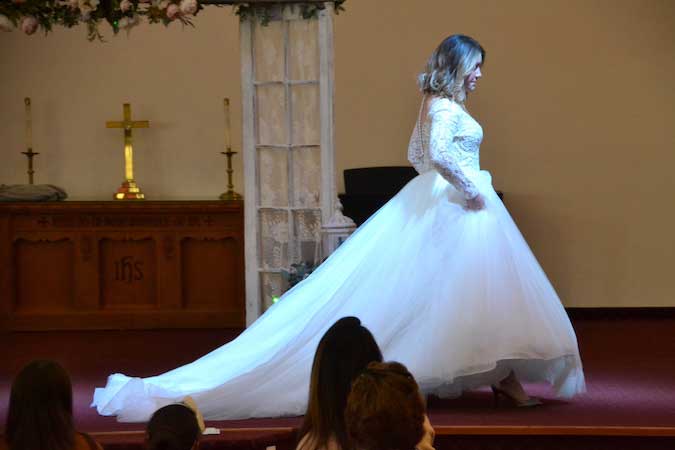 Photos by Tom Rivers
MEDINA – Sarah Martin models a bridal gown from Blissett's Specialty Shop on Sunday during a fashion show, featuring wedding gowns, prom and bridesmaid dresses, as well as tuxedos.
Medina: The Grove United Methodist Church hosted the second annual Blissett's Specialty Shop Wedding & Prom Showcase. Besides the fashion show, the church hosted displays by many local businesses that offer services for weddings and proms.
The bridal and prom showcase returned last year after a hiatus of about a generation. Jaye Sullivan, owner of Blissett's, wanted to showcase the local businesses that provide high-quality services for formal events.
"Support your local businesses," Sullivan said. "There is so much here that we offer."