'Breezy' the deer still has star power at Point Breeze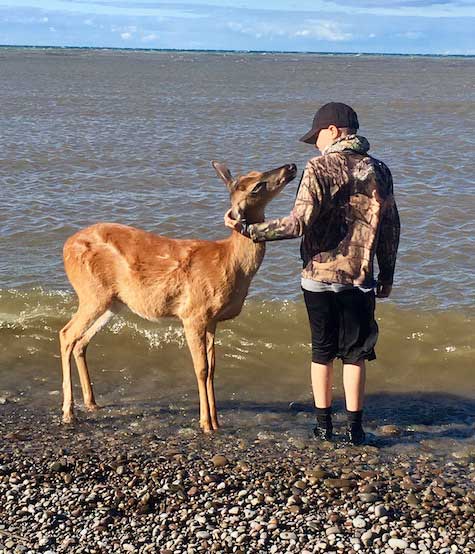 POINT BREEZE – Nick Barrett, 11, of Kendall pets a deer nicknamed "Breezy" on Saturday at Point Breeze.
David Barrett of Kendall took his son fishing on Saturday at Point Breeze. The most memorable event happened when the deer stopped by. The deer has been photographed by numerous people in the past couple of months getting petted and accepting food from people.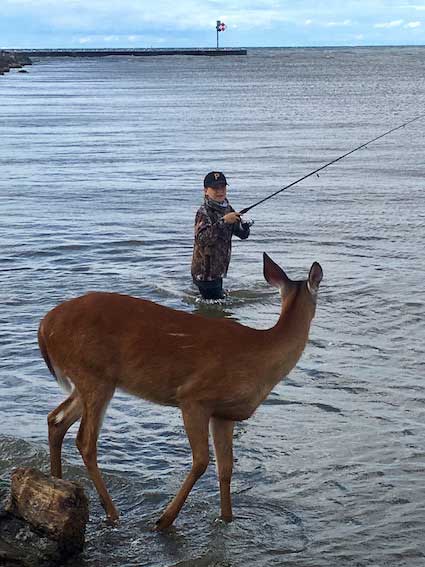 "It was an awesome experience for my 11-year-old son," David Barrett said. "He was in his glory. I see nothing wrong with the deer being so close. To experience nature that close is a chance of a lifetime for some people."
Public health officials have urged the public to not pet the deer or get too close because deer can have ticks that spread disease, including Lyme disease. Health officials worry the deer could also become aggressive.