'Bread Man' shares kindness message in presentation at Hoag Library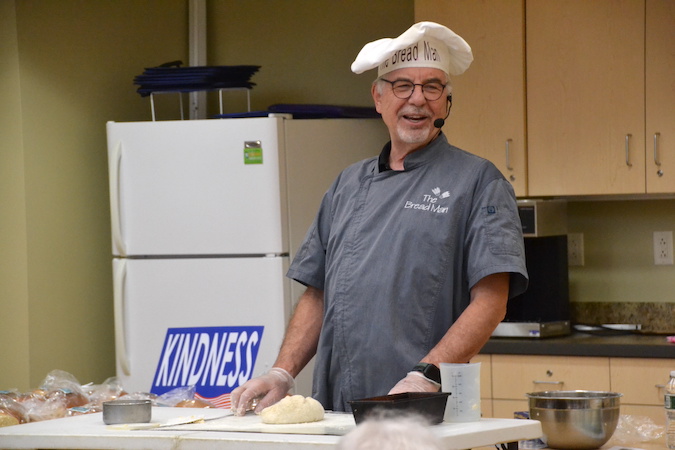 Photos by Tom Rivers
ALBION – Chet Fery speaks at Hoag Library on Thursday evening, sharing a message about the importance of kindness. Fery, a retired Gates-Chili school administrator, also shared a loaf of bread with each of the participants, about 20 at the event.
Fery, who is known as "Chet the Bread Man," has given away more than 100,000 loaves of bread in the past 20 years.
Covid derailed some of his speaking engagements, but he is back making public appearances, giving away bread and sharing a message.
"There is a desperate need for kindness," said Fery, a Brockport resident. "We see different things when we look through the eyes of kindness."