Boy Scouts honor Nathan Pace with prestigious Silver Beaver award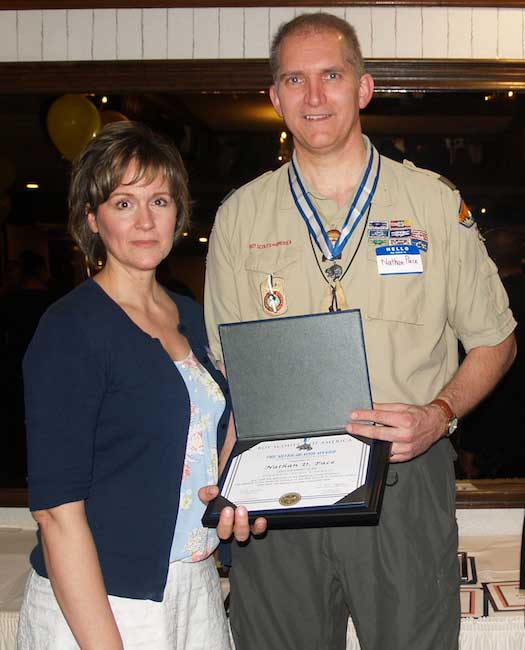 Provided photo, Iroquois Trail Council
BATAVIA – Nathan Pace of Medina is pictured with his wife Margaret after he was awarded a Silver Beaver award on Saturday by the Boy Scouts of America, Iroquois Trail Council.
The Silver Beaver is a national award from the Boy Scouts of America that recognizes distinguished service to local youth. Each recipient is a long-tenured volunteer who has also made significant contributions of service to their local community.
Pace, an attorney in medina, is an Eagle Scout. He has a long Scouting history that includes a former tenure as a Scoutmaster among numerous other direct leadership roles. Pace also currently serves as President of the Buffalo Stake of the Church of Jesus Christ of Latter Day Saints, where he has been instrumental in helping to develop new leadership training and camping opportunities for youth and adults throughout Western New York.
Pace was recognized during the Iroquois Trail Council's annual meeting on Saturday. The council was itself recognized by the Boy Scouts of America with the 2016 Journey to Excellence Gold Award for program excellence. The Iroquois Trail Council provides development, leadership, and life skills to more than 2,500 youth in Orleans, Niagara, Genesee, Wyoming, and Livingston counties.