BOCES teachers join 'Movember' mustache effort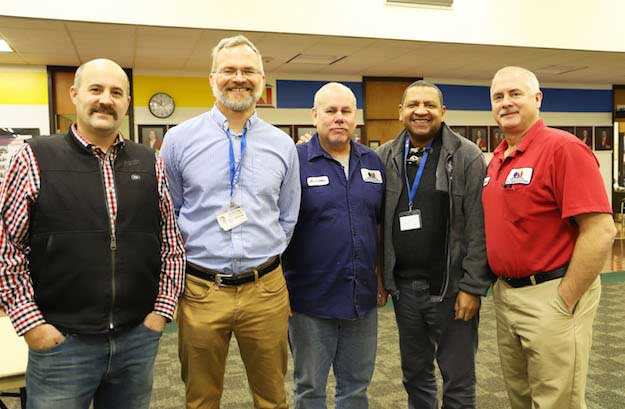 Photo and information courtesy of Orleans/Niagara BOCES
MEDINA – Male staff members at the Orleans Career and Technical Education Center have become a little more hairy during the month of November. It was for the annual event of Movember and its goal is to change the face of men's health.
Pictured include teachers Matt Anastasi, Peter Jablonski, Mike Schultz, Dudley Gilbert and Bill Leggett.
Movember encourages participants to grow moustaches to raise awareness of men's health issues, such as prostate cancer, testicular cancer and men's suicide. Its aim is to increase early cancer detection, diagnosis and effective treatments, and ultimately reduce the numbers of preventable deaths.