Blue Mass prays blessings on first responders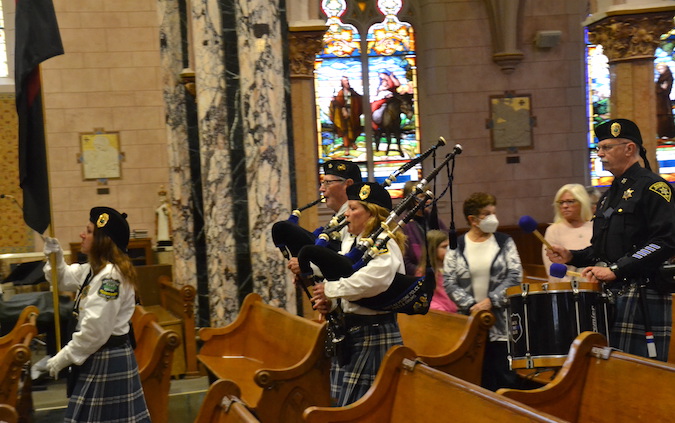 Photos by Tom Rivers
ALBION – The Gates Keystone Club (Police Pipes and Drums) lead a procession into the Holy Family Parish in Albion on Sunday for the annual Blue Mass to honor and seek blessings on first responders in Orleans County.
This is the seventh year the parish held a Mass to honor and pray for law enforcement officers, corrections officers, coroners, firefighters and medics.
The Gates Keystone Club formed in 1998 to "for the purpose of honoring our fallen brothers and sisters and to participate at official ceremonial events."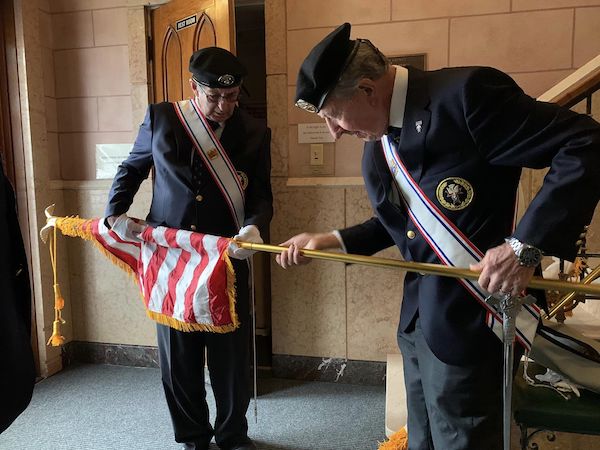 Knights of Columbus members Casimer Pruski, right, and Mike Rich get the American flag ready to be carried into the church sanctuary.
The Knights of Columbus has been leading the Blue Mass since 2016.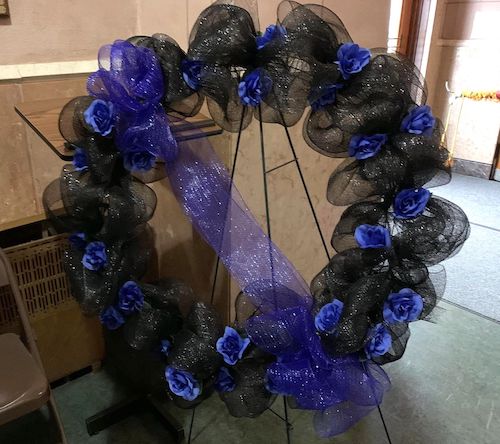 A blue wreath symbolized first responders killed in the line of duty, including Bruce Baldwin, Albion Fire Department; Richard Buongiorne, Kendall Fire Department; Lewis Grimes, Albion Fire Department; Matthew Phillips, Albion Fire Department; Martin VanWcyke, Carlton Fire Department; and David Whittier, the Orleans County Sheriff's Department.
Father Richard Csizmar, pastor of Holy Family, also acknowledged the death in the line of duty of Rochester police officer Anthony Mazurkiewicz, who was killed on July 21. His partner, officer Sino Seng, also was wounded that day by a shooter.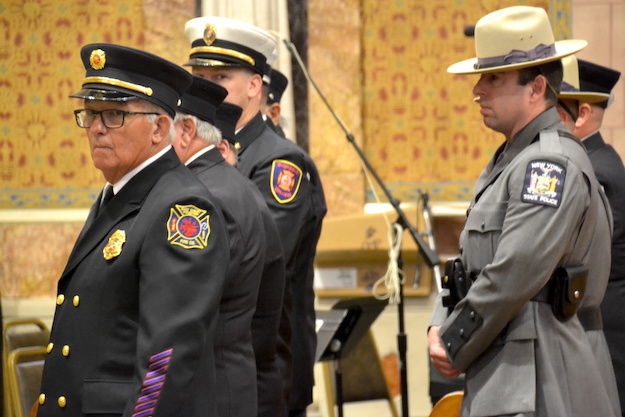 About a dozen first responders attended the Mass, including Mike Fuller (left) of the East Shelby Volunteer Fire Company and State Trooper Doug Rich, right.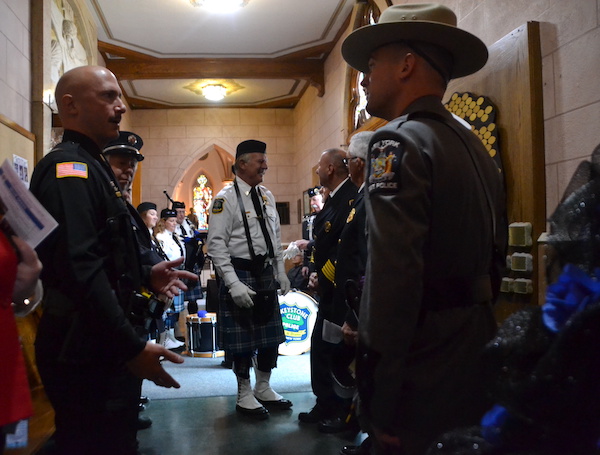 Jeff Johnson of Lyndonville, center, is a member of the Gates Keystone Club. Lieutenant Steven Fox of the Orleans County Sheriff's Office, left, and State Trooper Steven Papponetti of Albion were among the first responders at the Mass.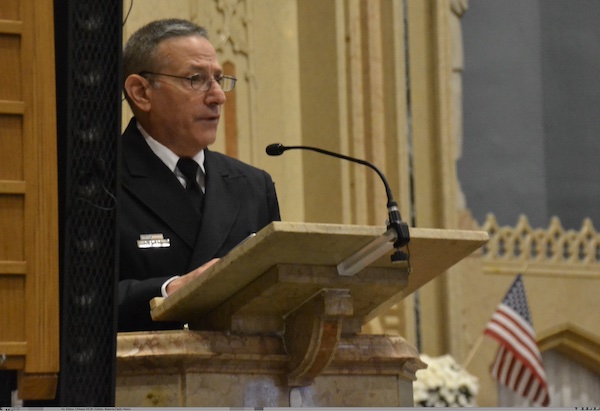 Peter Sidari, an Albion firefighter, greets the attendees for the special Mass on Sunday.