Blue Jays announce they will play most home games in Buffalo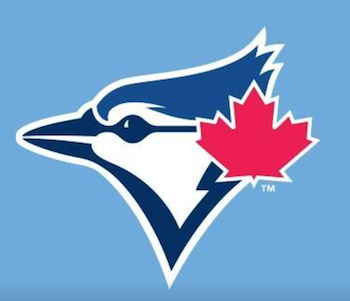 The Toronto Blue Jays announced they are playing the majority of their home schedule at Sahlen Field in Buffalo, home of the club's Triple A affiliate, the Buffalo Bisons.
The team isn't able to play their home games in Toronto after the Canadian government denied the team due to concerns with international travel back and forth into the United States, where many parts of the country are seeing Covid-19 cases surge.
"We are extremely grateful to have a home in Buffalo this season, thanks to the openness, creativity and partnership of the Buffalo Bisons, Major League Baseball and the Blue Jays staff, who have worked tirelessly to prepare us for games at Sahlen Field," said Mark Shapiro, president and CEO of the Blue Jays. "This process has no doubt tested our team's resilience, but our players and staff refuse to make excuses — we are determined to take the field on Opening Day today, and for the coming months, with the same intensity and competitiveness our fans expect."
The Blue Jays open the season at 6:40 p.m. today against the Tampa Bay Rays in Florida. The first home game for the Blue Jays is listed don the schedule as July 29 against the Washington Nationals, the defending World Series champion. The Buffalo News however is reporting the first home game will likely be next Friday, July 31. So far this year the Major League games are closed to fans.
Major League Baseball usually plays a 162-game regular season but that has been shortened to 60 games in 2020.
The Blue Jays in a news release thanked the Buffalo Bisons organization; Mayor Brown of the City of Buffalo and Governor Cuomo of New York State; Buffalo-area residents who have enthusiastically welcomed Blue Jays players and fans to Sahlen Field for the better part of a decade; Commissioner Manfred and Major League Baseball; and other Major and Minor League clubs that were willing to open their doors to the team.
"This year – and baseball season – will be unlike any other, and the team cannot thank Blue Jays fans enough for their heartfelt passion and support," the club stated.
The Buffalo field is available because the Minor League season has been cancelled.
Buffalo Mayor Byron Brown welcomed the team in a tweet this afternoon.