Bitter cold coming to Orleans
Thursday could see brief period of 'near blizzard conditions'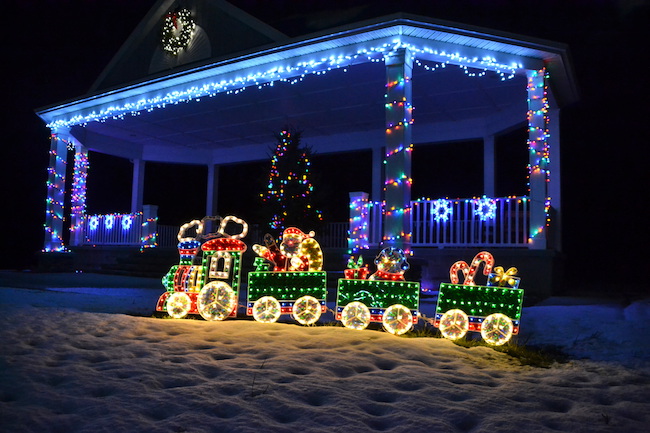 Photos by Tom Rivers
KENDALL – The gazebo at Kendall is decked out in holiday lights in this photo taken on Monday evening.
The temperatures will plummet later this week, including a low of 5 on Thursday night in Orleans County, according to the National Weather Service in Buffalo.
The Weather Service issued a Hazardous Weather Outlook from Wednesday through Monday for Orleans and portions of western and northern New York.
"The coldest air this winter will arrive by mid to late week," according to the Weather Service. "A strong arctic cold front will cross the area Thursday afternoon or evening. This strong arctic front may be accompanied by a very heavy snow squall with gusty winds, creating a brief period of near blizzard conditions."
The wind chill values will also reach below zero Wednesday night through Friday morning, with the coldest wind chill at near 10 below zero Thursday night and early Friday morning.
Today is forecast for a high of 32 with Wednesday reaching 25, according to the Weather Service.
Thursday is forecast to reach up to 17 followed by highs of 19 on Friday, 38 on Saturday and 29 on Sunday.