Bird's nest on courthouse endures the strong winds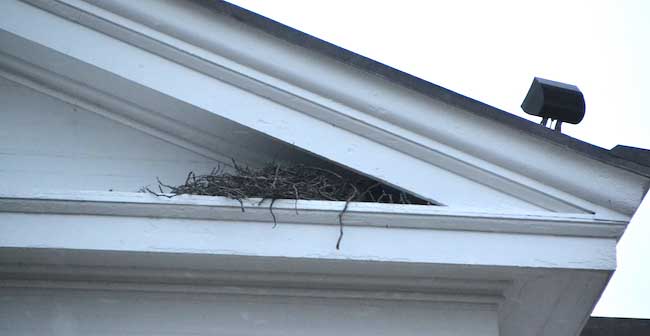 Photos by Tom Rivers
ALBION – One of the big topics at the Orleans County Courthouse this past week had nothing to do with a court case. A large bird's nest was under construction in a corner up high on the building, above the columns and below the dome.
Some branches from the nest littered the steps during the week as a large bird was at work on the nest. I don't have a solid identification on what type of bird is making this nest, but a deputy said it has a very large wing span.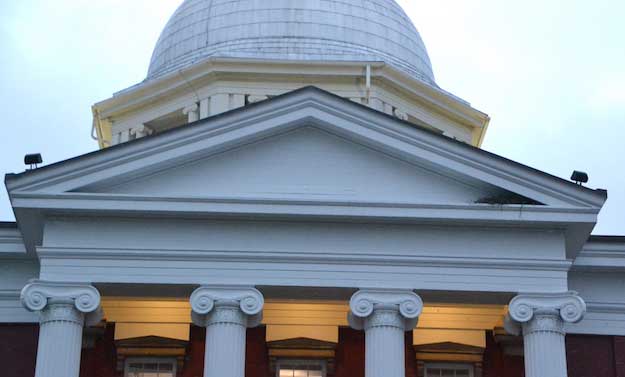 In checking some of the damage around Albion late this afternoon, I made sure to see how the nest was holding up. I didn't expect it would still be there at about 5:30, after several hours of lashing from the strong winds.
This side of the courthouse faces north, so the bird's nest was spared a direct hit from the wind. I'm still impressed it has stayed intact.