Bikers raise funds for Jason Johnston memorial scholarship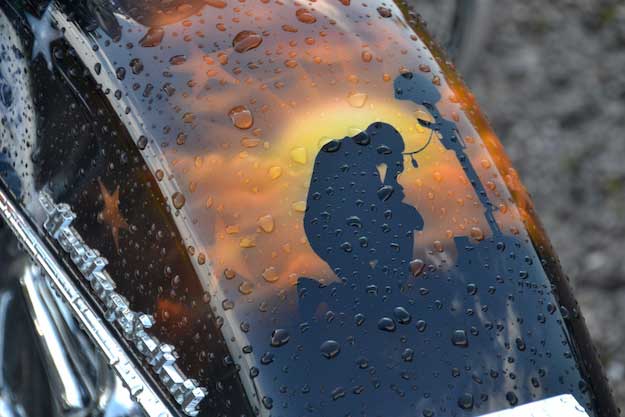 Photos by Tom Rivers
ALBION – More than 100 bikers were out today on a ride to raise money for a scholarship in memory of Jason Johnston. The top photo shows the front fender of a motorcycle parked at the Elks Club on West State Street, where 106 bikers gathered after the ride.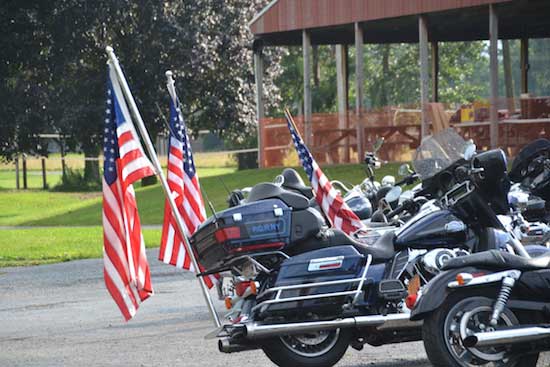 Each biker paid $20 to be in the event, with passengers paying $10. The proceeds go towards a scholarship in memory of Specialist Jason Johnston, who was 24 when he was killed in Afghanistan in the War on Terror on Dec. 26, 2009. Johnston was on his second deployment. He was also a paratrooper.
He completed a 13-month-deployment in 2008 and left again for the war-torn country in October 2009. He was killed by a roadside bomb the day after Christmas.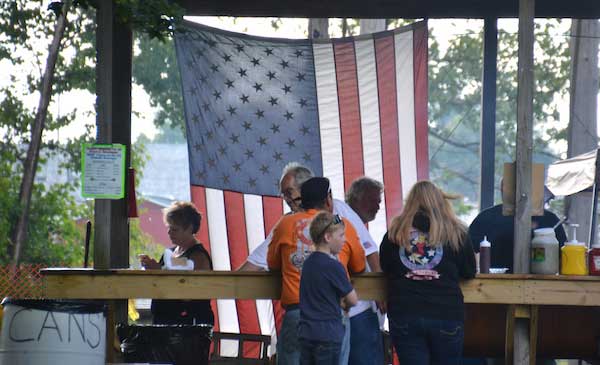 The Elks Club is serving hamburgers and other food as part of the benefit that continues until 11 p.m. tonight with the Who Dats playing at the Elks. There is a $5 cover charge to get into the event.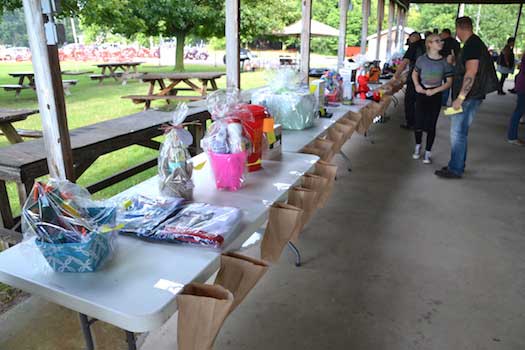 Many items were available to bid on through a Chinese auction.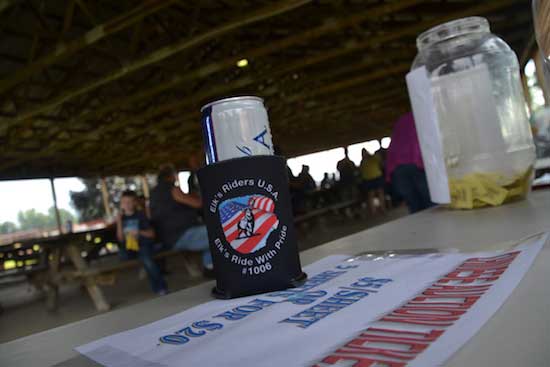 The Albion Elks Riders took the lead in organizing the benefit for the Johnston scholarship. Each rider received one of these koozies.
The $1,000 scholarship goes to a graduating senior who exemplifies the "Golden Rule," of treating others as you want to be treated. Johnston's family looks for a student who is pursuing a career in a service profession, such as nursing or law enforcement.