Biggest group yet of motorcyclists for Jason Johnston scholarship benefit
126 motorcyclists riding 100 miles today in 4-county trip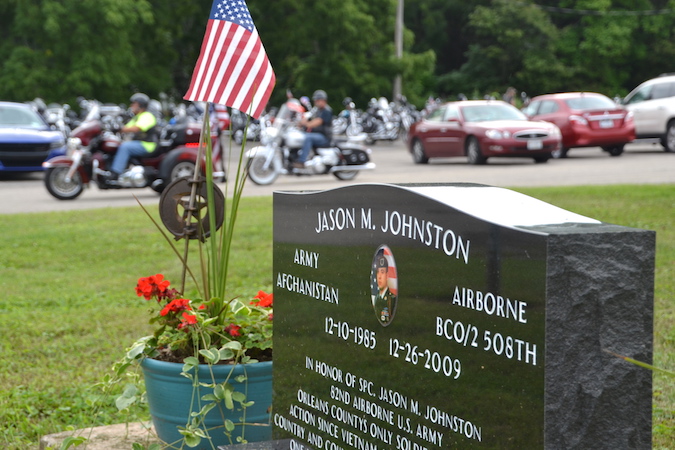 Photos by Tom Rivers
ALBION – Motorcyclists head out for a 100-mile ride at about 11 this morning from the Albion Elks Lodge on West State Street where there is a memorial in honor of Jason Johnston.
This is the seventh ride in honor of Jason Johnston with the proceeds from the event going to the Jason Johnston memorial scholarship.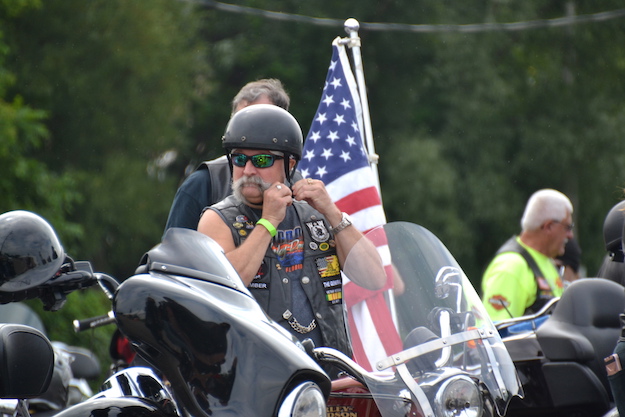 There are 126 motorcyclists in the ride today, the most ever for the event. They each pay $20 per driver with $10 for passengers.
The proceeds from today's event goes to a scholarship fund that has enough money to ensure the $1,000 annual scholarship will continue for at least another 36 years, said Mike Reigle, president of the Albion Elks Riders, which manages today's ride.
The scholarship goes to a graduating senior pursuing a helping profession. Applicants need to write an essay about the golden rule. This year's scholarship winner is Nolberto Martinez Maya.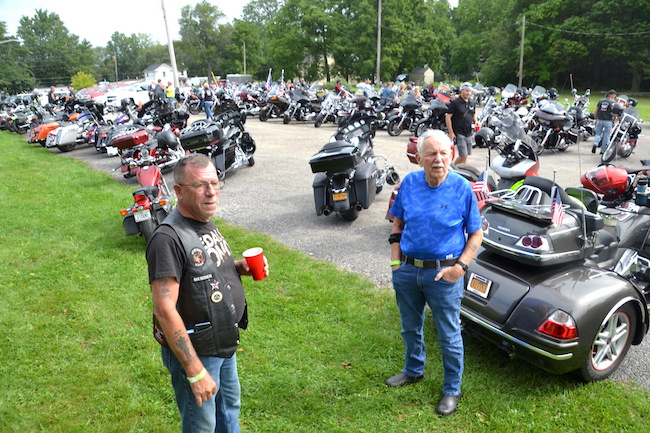 Brad Johnston, left, chats with Mike Waterhouse before the ride. Johnston is Jason's father and he is a member of the Albion Elks Riders.
Jason Johnston was killed by a roadside bomb in Afghanistan on Dec. 26, 2009. Johnston was a specialist and paratrooper in the Army. He was on his second tour in Afghanistan. He completed a 13-month-deployment in 2008 and left again for the war-torn country in October 2009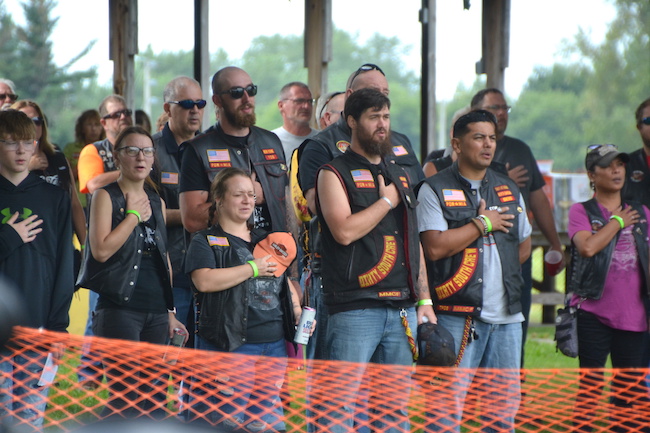 The riders paused to say the Pledge of Allegiance before heading out. The ride includes stops at the Alabama Hotel, Duffy's in Mumford, the Brockport Elks Lodge and then will conclude at about 5 p.m. at the Albion Elks Lodge on West State Street. There will then be food and live music from Bandera, a local country music group. There is a $5 cover charge to attend the concert, with no additional charge to the motorcyclists.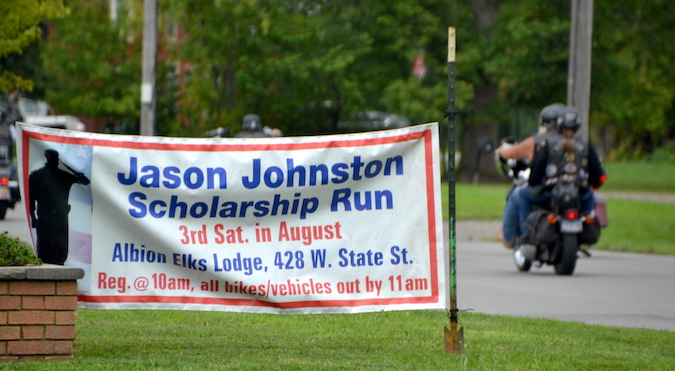 The riders are staggered in groups so each establishment isn't inundated with all the riders at once.