Biggest crowd yet attends Albion's Sip and Stroll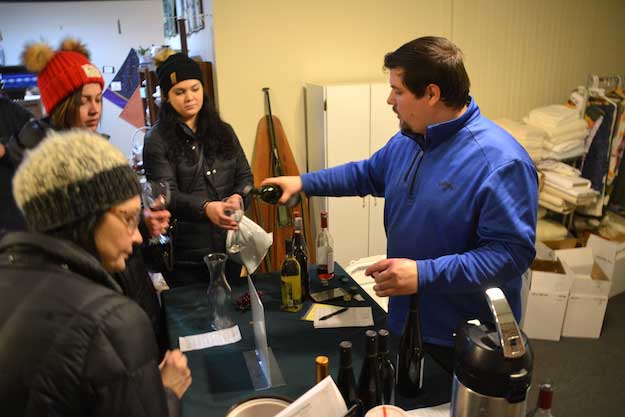 Photos by Tom Rivers
ALBION – The Albion Merchants Association put on its sixth annual Sip and Stroll, a wine-tasting in downtown Albion. There were 350 people on Saturday sampling wine, the biggest turnout for the event so far.
The top photos shows Bill Koller from the Victorianbourg Wine Estate in Wilson. He is pouring wine for people at the Town and Country Quilter on East Bank Street. The quilt shop was one of a dozen stops on the wine-tasting tour.
There were also 164 people who bought VIP tickets that included food served by Roadies at the Five Star Bank. That was double the VIP tickets from last year.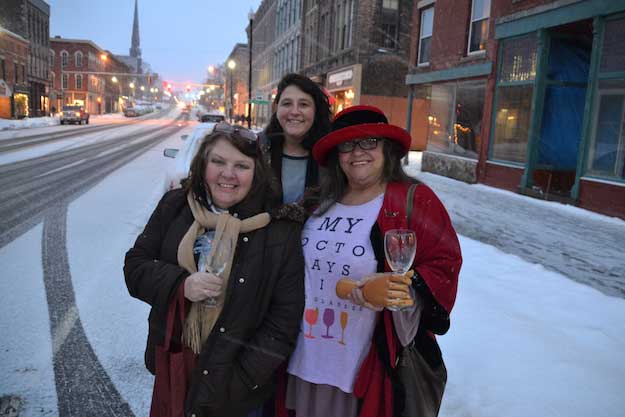 These three ladies are pictured on Main Street near the end of the wine-tasting. Maureen Bennett, left, and Lori Laine, right, are joined by their friend, Courtney DePaula.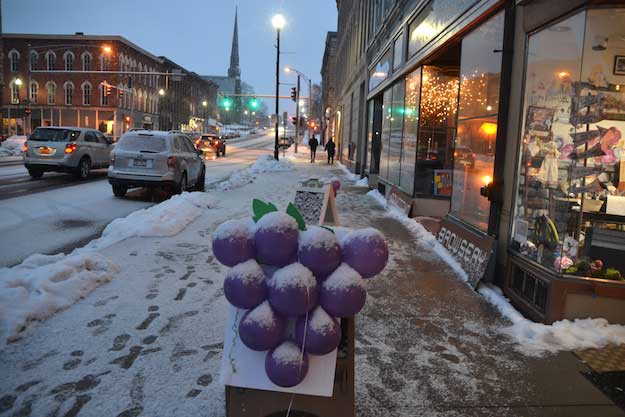 Lori Laine made the signs with balloons that looked like grapes for each of the stops.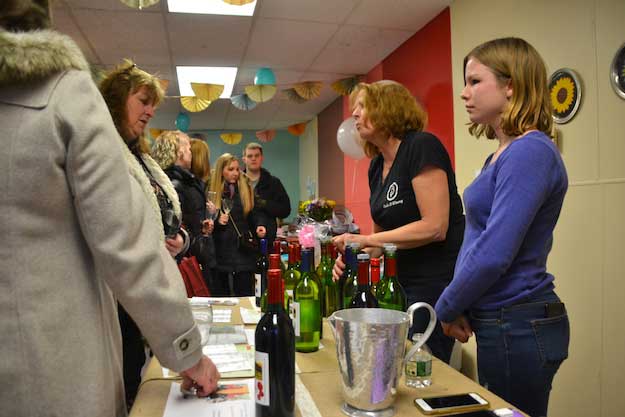 Circle B Winery in Elba serves samples of wine at Laura Loxley Vintage Inspired Goods, which celebrated its grand opening on Saturday. Elyssa Curry, right, assists winery co-owner Ingrid Bowen in serving wine. Ingrid and Bob Bowen opened the winery a year ago.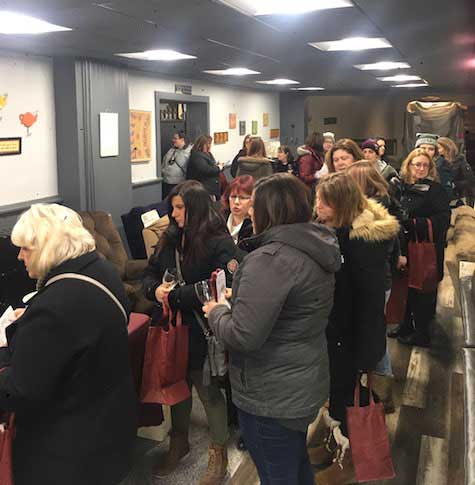 Photo courtesy of Ryan Smith: Merchants like the tour because it brings people into their storefronts. This photo shows a crowd inside Krantz Furniture, which hosted two of the wineries.