Big waves pound Lake Ontario shoreline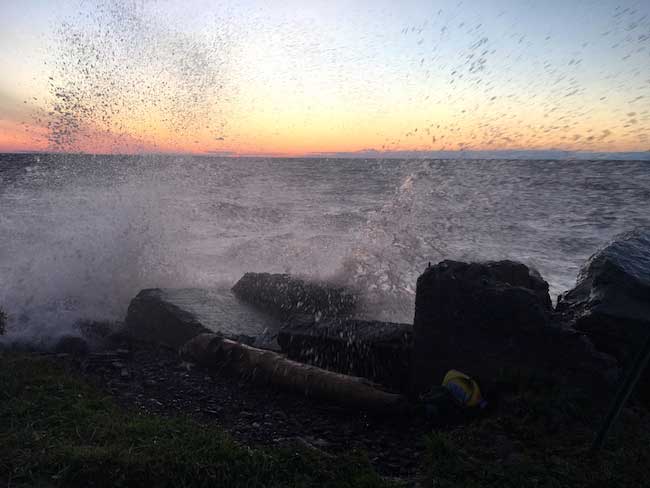 Photos by Tom Rivers
BARKER – Waves crash into the shoreline in Barker at Lighthouse Christian Camp this evening. The shoreline was under assault throughout the day by big waves.
The National Weather Service in Buffalo issued a lakeshore flood warning until midnight tonight for Orleans and Niagara counties.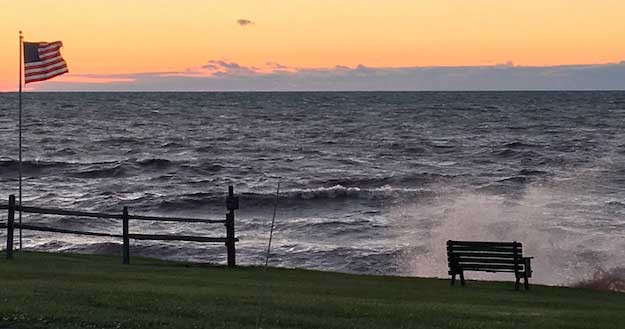 Governor Andrew M. Cuomo today urged boaters to heed a Small Craft Advisory and stay off the water due to dangerous conditions on Lake Ontario, Lake Erie and the St. Lawrence River.
Wind conditions produced waves of four feet or more and building to five to nine feet throughout the day.
A Small Craft Advisory is issued when wind speeds of 18 to 33 knots are expected and waves of four feet our more exist that could be hazardous to boats and watercrafts.
"Any experienced boater will tell you to check conditions before you set out on the water. Lake Ontario and Lake Erie are experiencing large and dangerous waves which could put boaters, and those who have to rescue them at risk," Governor Cuomo said in a statement. "Stay safe by staying off the waters today for the safety of yourself and our first responders who have to operate during dangerous conditions."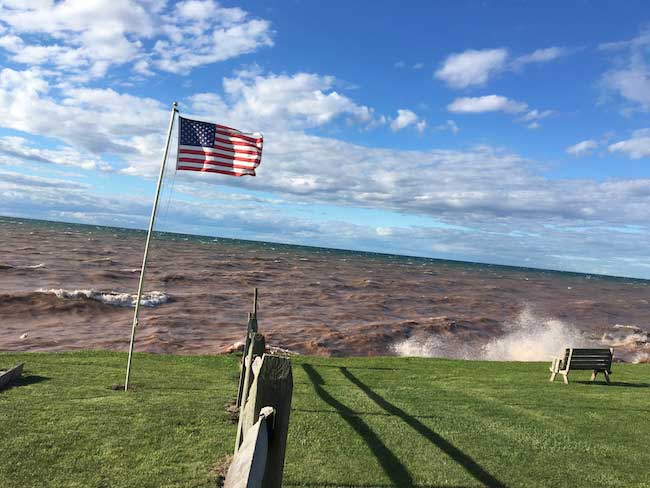 This photo shows the shoreline at Lighthouse Christian Camp, with big waves rolling towards land.