Big waves pound the shoreline
'There's some serious erosion going on.' – Dale Banker, Emergency Management Office coordinator
CARLTON – Waves are pounding the shoreline in Orleans County today along Lake Ontario. The National Weather Service has issued a flood watch for Orleans and Niagara counties until 11 p.m.
The lake was already 18 inches above normal before more rain hit today. Northeast winds are creating waves that could top 6 to 7 feet high on the western end of the lake.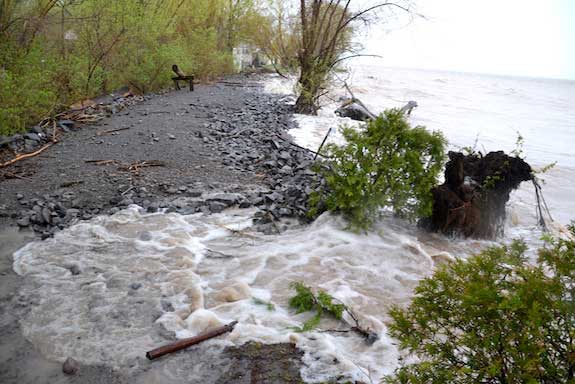 All roads in the county are currently open except for Park Road in Carlton, which is pictured here. That road is off Lakeside Park Road near Kuckville.
"There's some serious erosion going on," said Dale Banker, Orleans County's Emergency Management Office coordinator.
Orleans County and the towns of Yates, Carlton and Kendall have all declared a state of emergency due to the rising lake level. The declaration goes back to April 20 and remains in effect.
Banker said some of the shoreline is protected with break walls, but there are gaps and the vulnerable areas are shedding soil.
The towns of Carlton, Yates and Kendall all had about 10,000 sandbags to help residents protect their houses. Banker said Kendall has distributed about 7,500 of those sandbags, and Yates and Carlton also have many in place to help protect foundations and property.
Inmates from the Orleans Correctional Facility, Wyoming Correctional Facility and the county jail have all helped fill sandbags.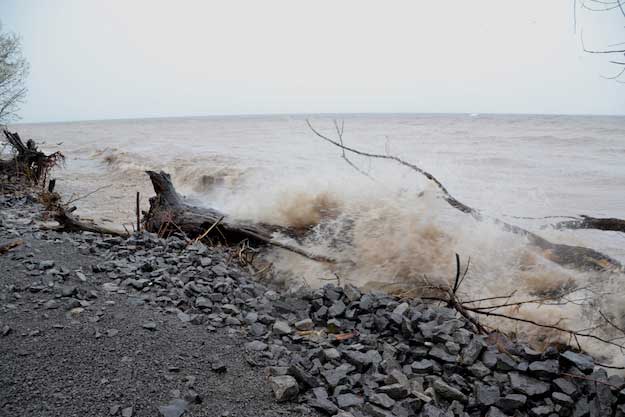 The waves are hitting the shore hard along Park Road in Carlton. The road is currently off limits to motorists.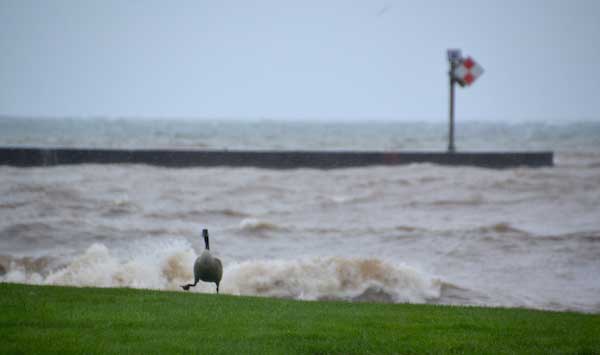 Even this Canada goose doesn't like the turbulence down at Point Breeze this morning from the crashing waves.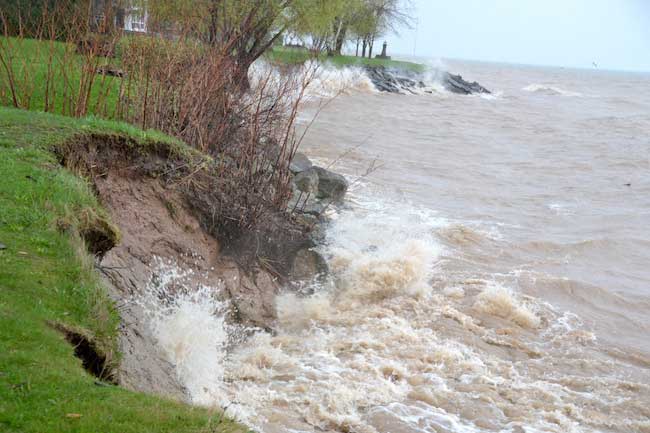 This section of the shoreline by the Carlton-Yates townline is vulnerable from the waves.