Big turnout today for eyeglass clinic in Lyndonville
Some turned away after 250 show up, with many arriving early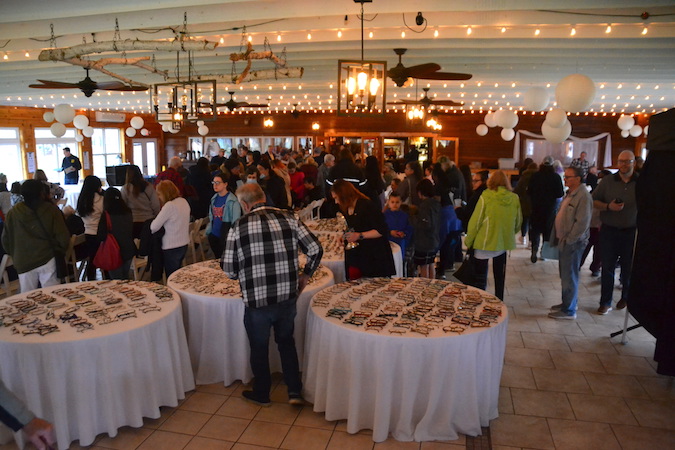 Photos by Tom Rivers
LYNDONVILLE – The White Birth Golf Course hosted a pop-up eyeglass clinic today and 250 people filled the site not long after doors officially opened at 10 a.m. About 100 people arrived by 9:30.
The Lyndonville Lions Club organized the first-time community eyeglass clinic in the county. Lions Club members from Medina and the Leos Club at Lyndonville Central School also assisted.
A team of eye specialists – state-licensed doctors of ophthalmology and optometry – are on site to determine the correct prescription glasses for each individual.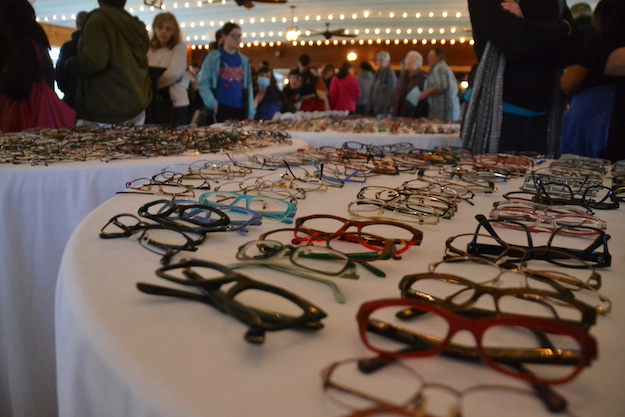 Hundreds of eyeglass frames were on display for people to pick from. The frames and lens were all available for free.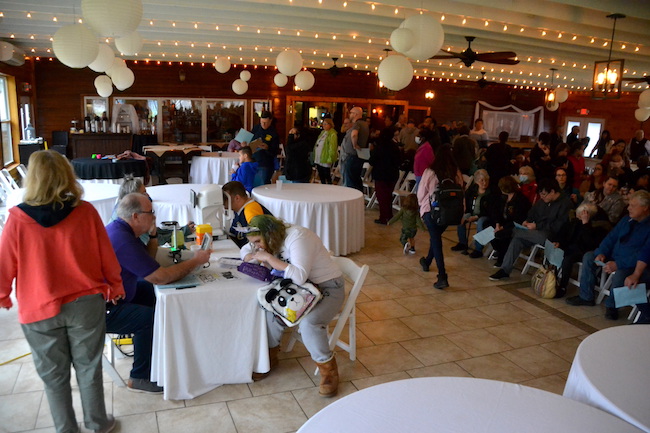 Meghan Gapa, seated in white shirt, was among the people who were getting their eyes checked and seeking a new pair of glasses. Gapa, 30, said she doesn't have the extra money for an eye exam or new glasses.
"I think it's awesome they're giving so many people a chance and they don't have to drive far."
Gapa showed up an hour early at 9 a.m. and there was already a line out the door.
The Lions Club urged people unable to be seen at today's clinic to go to the next one on May 14 in Niagara Falls.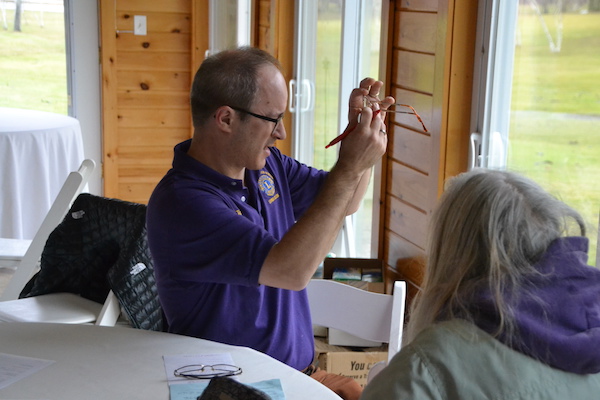 An eye specialist checks these glasses.
Darren Wilson, Lyndonville Lions Club president, said it was overwhelming to see the turnout. He wants to make the popup clinic an annual event in Orleans County. He apologized that not everyone was able to be seen today. About 100 people had to be turned back by noon due to the big crowd.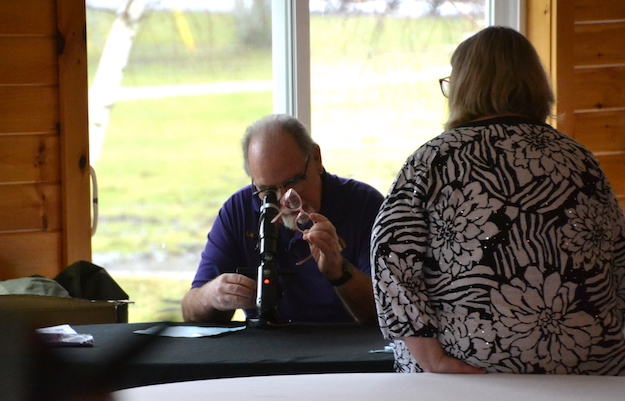 Joe Shiah, a member of the Kenmore Lions Club, checks these glasses. Shiah is a key leader in the Lions Club pop-up eye clinics in Western New York.
Harold Suhr, a Lyndonville Lion and owner of the White Birch, reached out to Shiah about bringing the clinic to Lyndonville.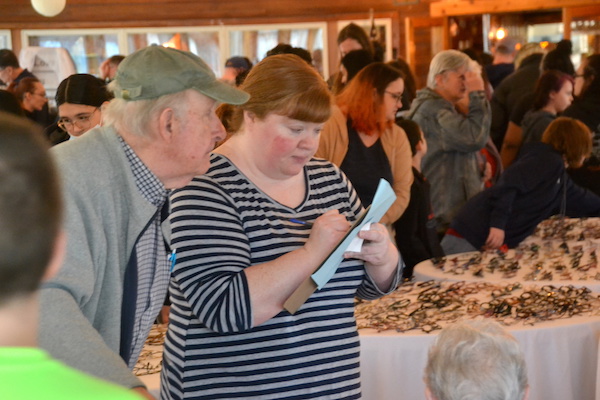 Nicole Spohr, a Lyndonville Lion, takes information from David Schwert of Medina before he gets his eyes checks.
Schwert said it has been at least two years since he went to the eye doctor.
"I think it's just wonderful that they are doing this for the community," Schwert said.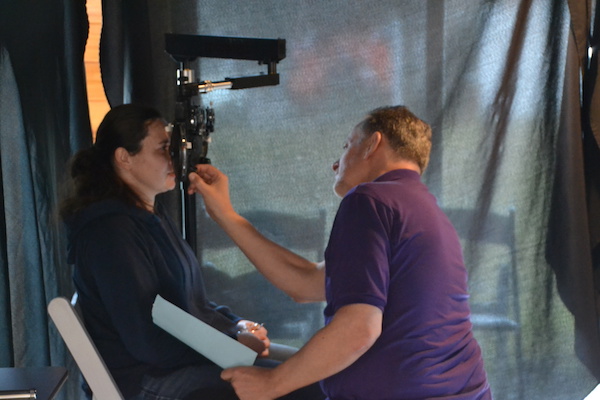 Mark Gordon, an optometrist from Kenmore, does an eye exam. He was among the volunteers at the clinic today.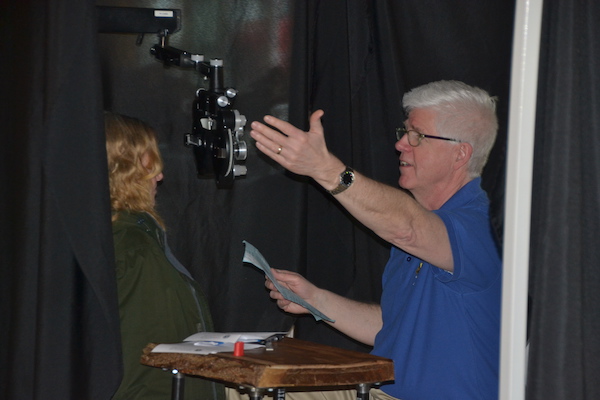 Duane Snyder, a member of the Olcott Lions Club and an optometrist, does an eye exam.
The eye specialists were expecting about 50 people for the clinic and were amazed by the turnout, said Bruce Schmidt, a Lyndonville Lions Club member.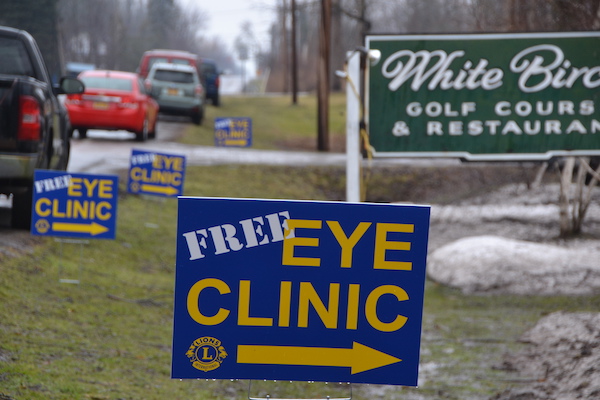 These signs advertise the eye clinic at the White Birch.