Big turnout for event to raise funds for Kelly Ricker Memorial Scholarship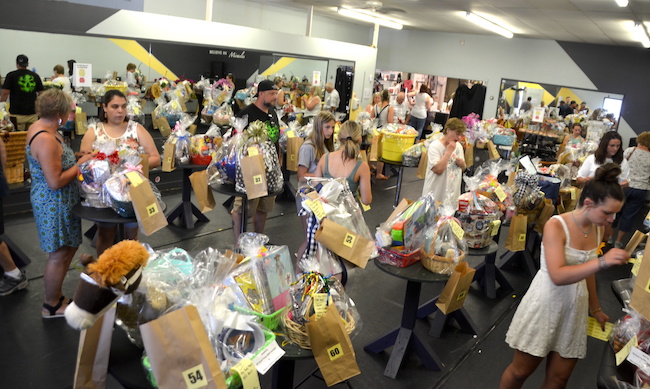 Photos by Tom Rivers
ALBION – One of the dance studios at Gotta Dance by Miss Amy was packed with gift baskets and people on Saturday during an event to raise money for a scholarship in memory of Kelly Ricker. There were about 80 gift baskets available.
There were also services up for auction that were offered by community members. Community members bid on many service, including catered meals, fishing trips, a bartender service, a cottage stay, a wine tour, haircut and style, photo shoot, a custom cake, plowing, kayaking and other prizes.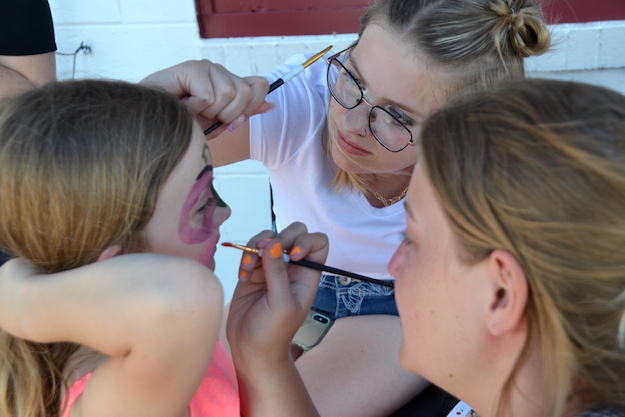 Reese Conley, back center, and Emily Harling paint a butterfly on the face of Mckenna, 7, of Albion.
There were many activities as part of the celebration for Ricker on Saturday from 11 a.m. to 4 p.m.
Ricker passed away at age 50 on Oct. 10 after a fight with cancer. A 1989 graduate of Albion, Ricker was a lifeguard at Albion for more than 30 years and was the school's assistant swim coach.
She was an active Girt Scout leader, assisting girls including her daughter Laiken. For 15 years she was actively involved with the board for Sandstone Park. Her son Patrick played on the team for many years. She also was very involved at St. Joseph's Catholic Church in Albion.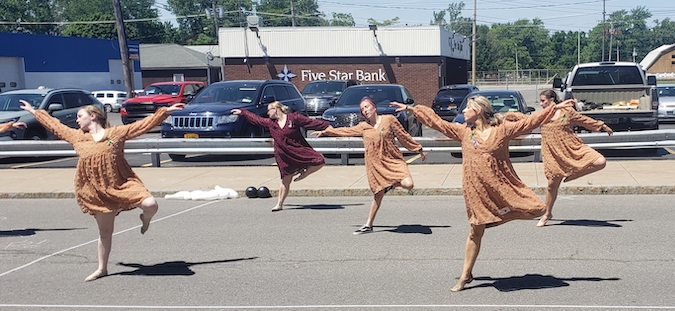 Photos courtesy of Jordan Thomas
West Bank Street was closed to traffic from Main Street to Liberty Street for dance performances, food trucks and other events including a live auction.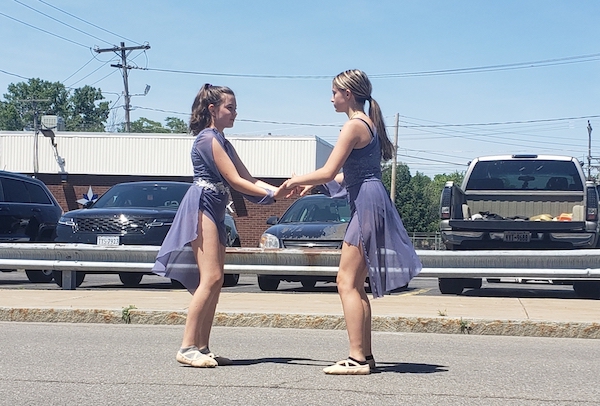 These dancers perform during the fundraising event on Saturday.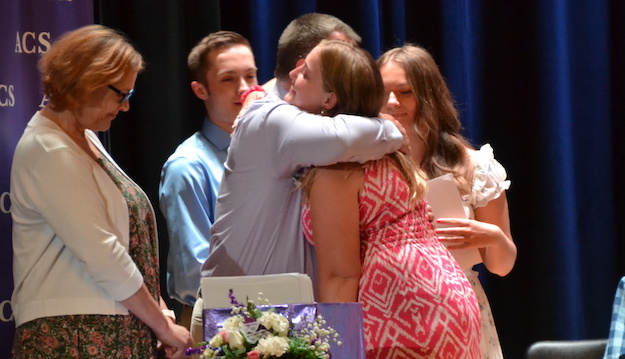 Photo by Tom Rivers: The Ricker family on June 17 presented the first scholarship in memory of Kelly Ricker to Emily Harling. The scholarship was presented at class night by Ricker's husband Ron and their children Patrick and Laiken. Katharine Waite, the high school assistant principal, is at left.
The Ricker scholarship is for $1,250 and is presented to a graduating senior who demonstrates a passion for swimming by striving to be their best through hard work and dedication to the swim team.
The Ricker family said they appreciate the community's support on Saturday.