Big turbine blade was on the move today in Medina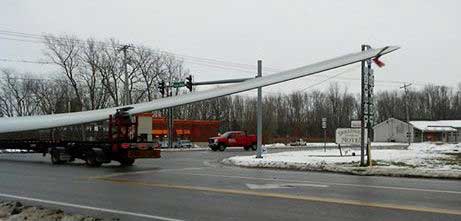 MEDINA – A big turbine blade that had been parked in Medina at the former Ames plaza since Dec. 5 was back on the move today.
Cassandra Poole sent in these photos taken from the Rite Aid parking lot. The blade looks to be more than 100 feet long. It was headed east down Maple Ridge Road.