Big tugboat headed to Albion for commercial shipment for Navy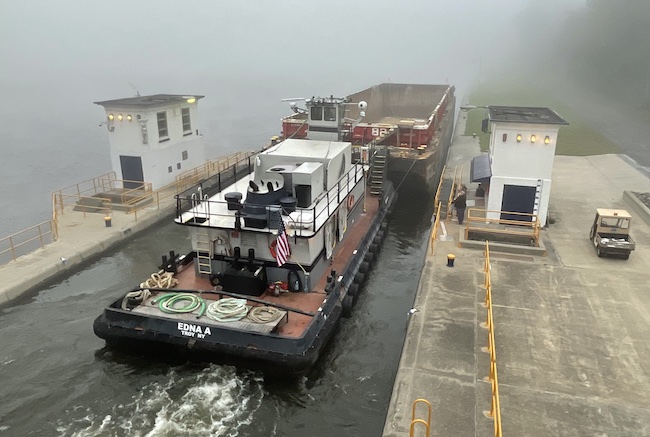 Photo by John C. Callaghan, courtesy of NYS Canal Corp.
The Tug Edna A with Barge 82 is headed westbound this morning in the Mohawk Valley (Tribes Hill in Montgomery County). Edna is due to arrive in Albion on Tuesday for a large commercial shipment with the final destination in Quonset Point, Rhode Island.
The tug will be retrieving the cargo for the United States Navy. Edna and the barge are expected in Albion mid-day on Tuesday, according to the NYS Canal Corp. Once the cargo is loaded, the tug and barge will return eastbound on the Erie Canal to the Hudson River.