Big tree topples in Albion, spares house and hitching post from damage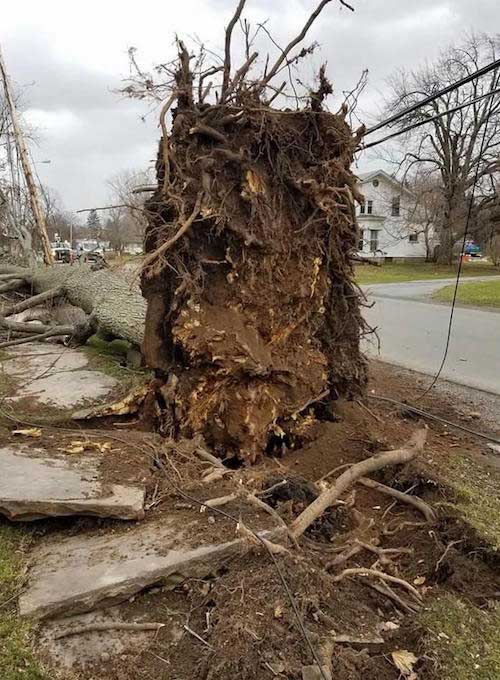 Provided photos
ALBION – A big tree came down today on East State Street at about 1:45 p.m., without hitting any houses. It also spared a historic hitching post from ruin, to the relief of homeowner Karen Manella.
She owns the house at 427 East State St. and enjoys the many historic features of Albion, including the hitching post and carriage step in front of her house.
"I like historical stuff," Manella said. "I'm interested in history and the history of my hometown."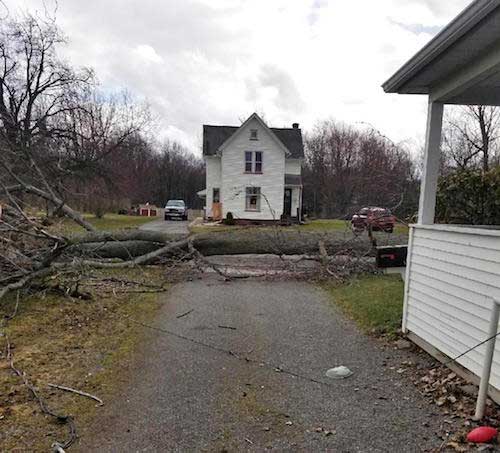 The tree fell parallel to the street, and avoided the houses nearby. The tree was briefly on fire. Manila said her house wasn't damaged except for the spots where utility wires were pulled from the house.
Powerful winds have knocked down many trees and power lines today, and tipped over tractor trailer trucks. A high-wind warning remains in effect until 11 p.m.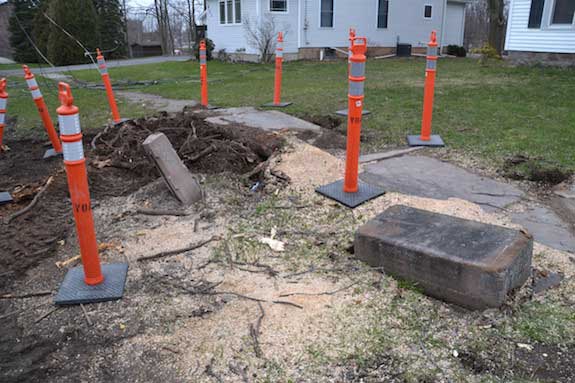 Photos by Tom Rivers
The tree pushed hitching post but didn't break it. The tree landed on the carriage step, which has the name "T. Bell" carved in the block. Mr. Bell built the house in about 1870, Manella said.
The carriage step wasn't damaged. Village of Albion Department of Public Works employees said the carriage step actually held a section of the tree up, making it easier to cut the tree into pieces.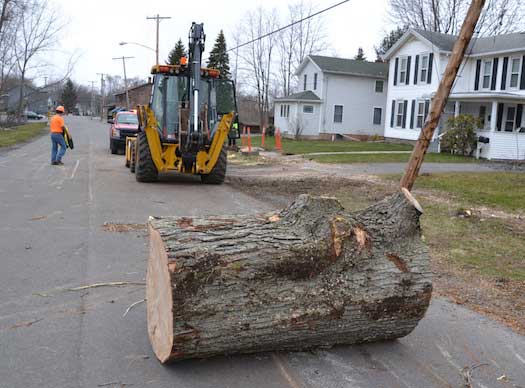 The Village DPW worked this afternoon to clean up the fallen tree and remove it from the street. The DPW will work on removing more tree roots and reset the sidewalk and hitching post.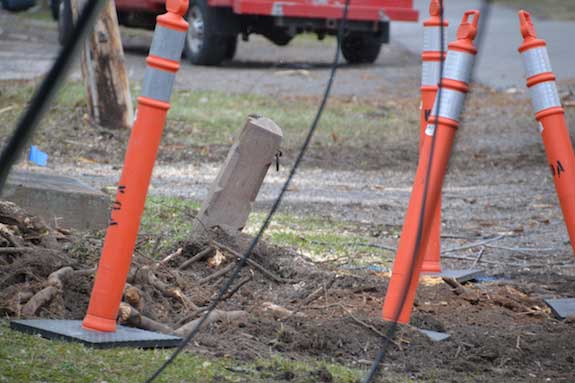 The village has many historic hitching posts and carriage steps, relics from the horse-and-buggy days more than a century ago. Albion may have more hitching posts and carriage steps than any other community.