Big tractors show might in pulling competition at Murray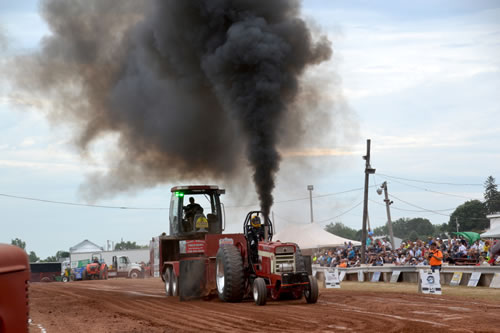 MURRAY – Faron Reding Sr. of Lawtons in Erie County competes in the light pro stock class during today's Murray Tractor Pull. There were about 50 competitors in the tractor pulls, which started on Saturday.
Lloyd Christ developed the track and grounds on Groth Road, which has been hosting the "Fury in Murray" for more than 20 years.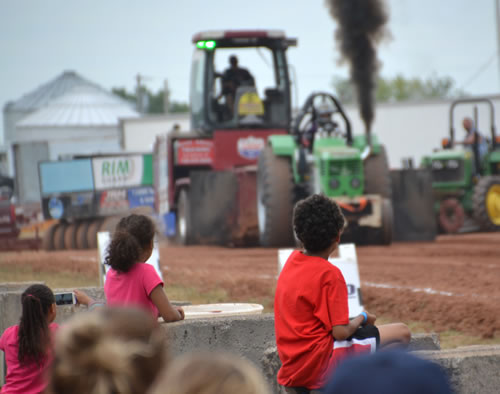 These young fans watch Kirsten Voelpel of Newfane get ready to go in a light super stock tractor she calls "Farmer's Daughter." Voelpel, 24, has been pulling for five years. She was second in the light super stock with a pull of 345.9 feet.
The tractors have to pull a 40,000-pound sled along a dirt track.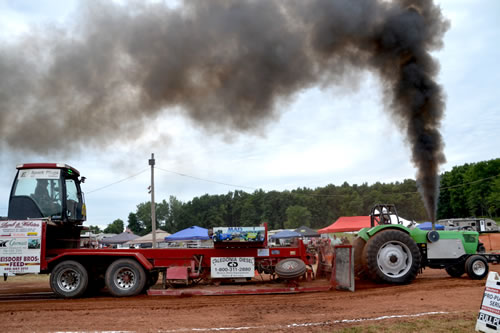 The Farmer's Daughter emits dark smoke as it heads down the track.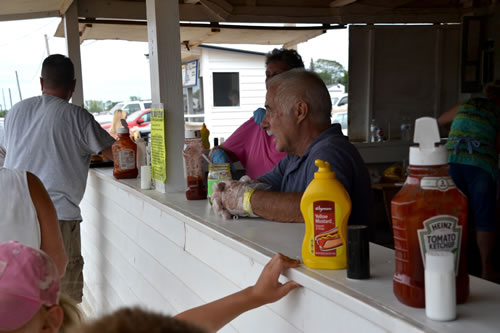 Stan Farone was among the volunteers in the concession stand. Proceeds from the Murray Tractor Pull are shared with the St. Mary's Catholic Parish, Fancher-Hulberton-Murray Fire Company, and Holley Fire Department.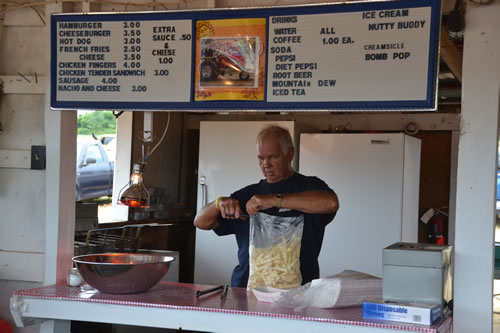 Skip Bartz cuts open a new bag of French fries at the concession stand.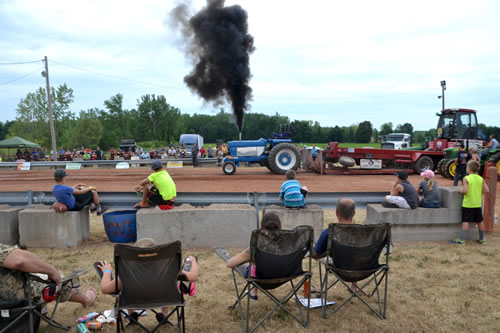 About 600 fans watched the tractor pulling, including this group with close seats to the track.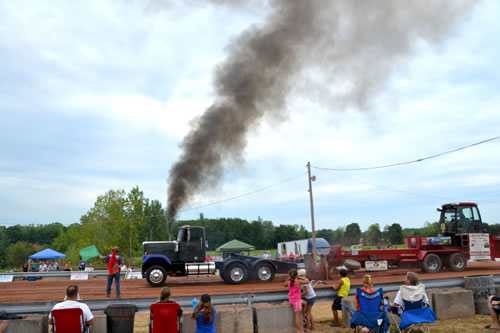 Chris Jeffres of Wyoming, NY, competed in the semi division and had the biggest pull of the day at 380.4 feet.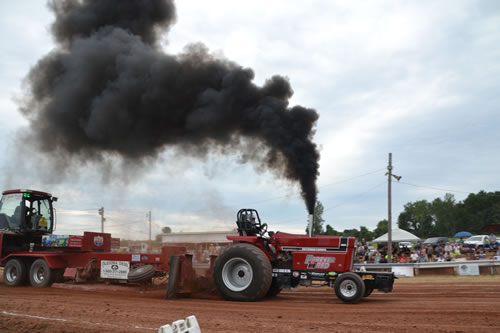 Matt Darling of Strykersville drives "Forever Red," a super farm tractor, as an exhibition pull this afternoon.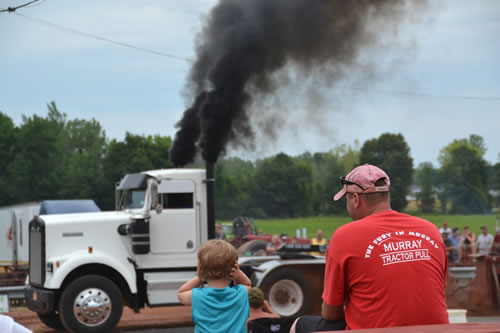 Adam Foss of Clarendon watches the action with his son Cian, 2, who covers his ears due to the noise.