Big crowd comes out for basket auction to benefit Albion Middle School musical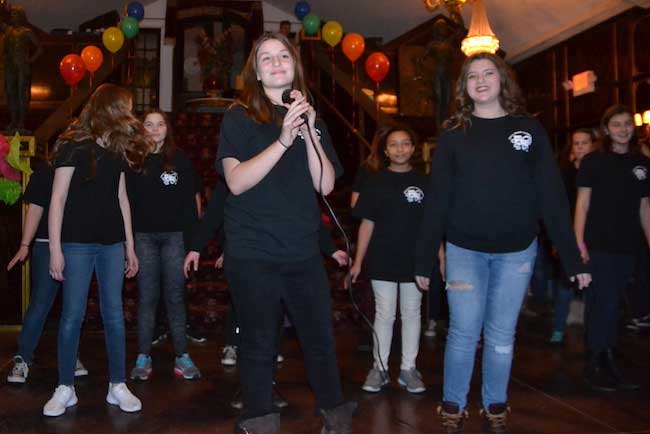 Photos by Tom Rivers
ALBION – Sydney Mulka plays Glinda the Good Witch in the Albion Middle School production of The Wizard of Oz. Aubrey Boyer, front right, is playing Dorothy.
The cast gave a preview of the show tonight during a benefit at The Pillars. The show is more expensive than most middle school shows and tonight's basket auction will help cover the costs for costumes, backdrops, sets, licensing, etc.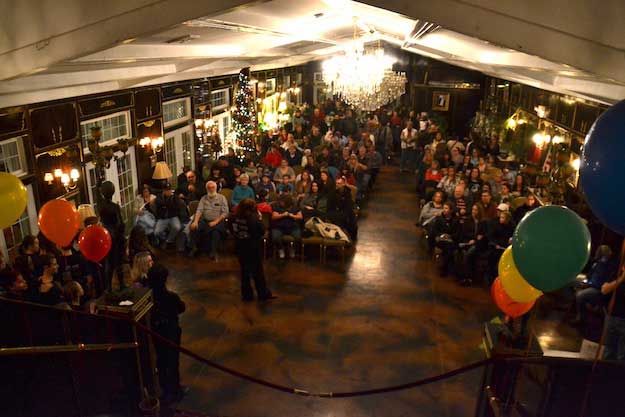 Carrie Kozody, the middle school musical director, addresses about 175 people at the event. The show will be March 17-18 at the Middle School Auditorium.
Community members and businesses donated 80 baskets for the raffle. The event was organized by parents of students in the middle school cast and crew.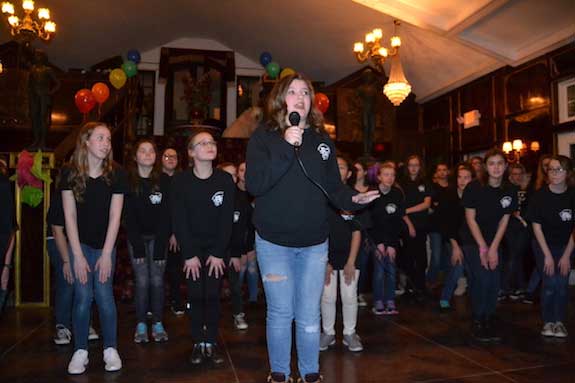 Aubrey Boyer sings as Dorothy in the Wizard of Oz.