Big crowd at Medina library for 'Finally Fridays' concert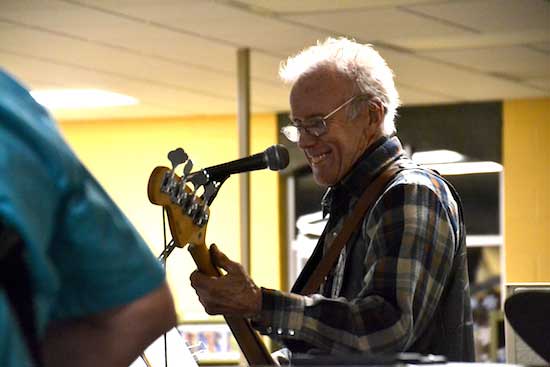 Photos by Tom Rivers
MEDINA – Don Newcomb, lead singer and bass guitarist for the Don Newcomb Country Band, performs this evening at Lee-Whedon Memorial Library as part of the "Finally Fridays" concert series. About 200 people attended the concert today.
The concerts started last week and continue each Friday at 7 p.m. until March 10. The concerts are free, and made possible with funding from the Friends of the Library and state funds administered by the Genesee-Orleans Regional Arts Council.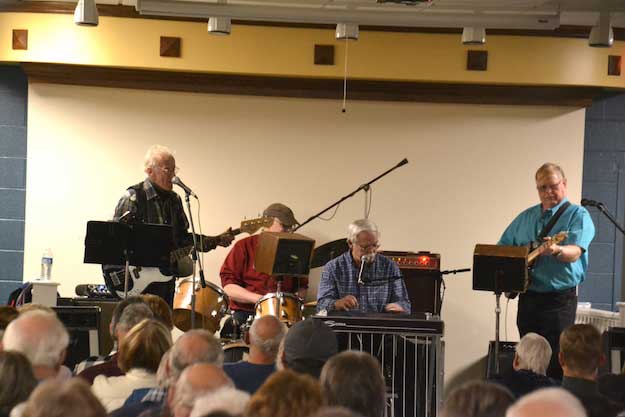 The band members include, from left: Don Newcomb, George Stolz on drums, Chris McGauley on the pedal steel guitar, and Sandy Watson on fiddle and guitar.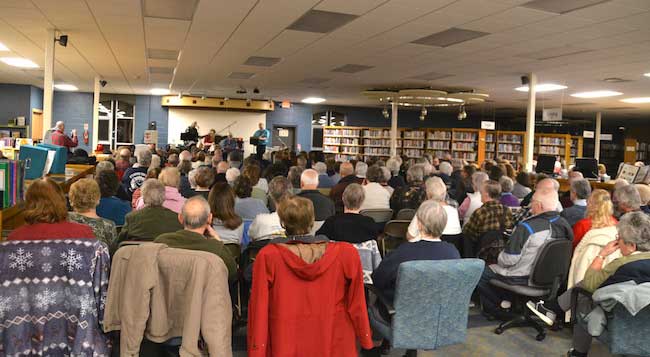 About 175 to 200 people attend most of the concerts.
Upcoming performers include: Jan. 20, The Roadrunners & Lisa Saletta; Jan. 27, The LeftOvers; Feb. 3, Creek Bend; Fed. 10, Mr. Mustard; Feb. 17, Lake Effect; Feb. 24, The Easy Street Big Band; March 3, LeeRon Zydeco and the Hot Tamales; and March 10, Marcy Downey.