Big bids push 4-H Market Auction past $20K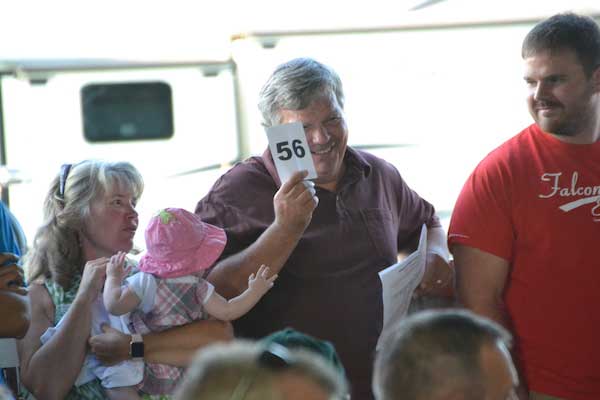 Jim Panek of Panek Farms bids on Ryle Lear's steer. He is joined by his wife Kerry, their 6-month-old granddaughter Emily Klotzbach and son Phil.
The total sales at the 4-H Market Auction added up to $21,360. There was one steer in the sale, 8 rabbits, two pens of 3 rabbits, 4 lambs, and 10 pigs. Some of the animals were donated back to be resold again.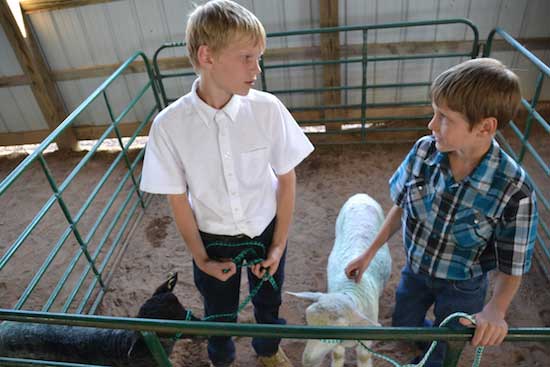 These brothers from Holley – Erik Lang, 12, (left) and Elijah Lang, 10 – each had a lamb in the auction. Ed Roggen, a meatpacker from Basom, bought them both, paying $189 for Elijah's and $207 for Erik's. The animals in the auction sold well above the market price. The buyers wanted to reward 4-Hers for their hard work with the animals.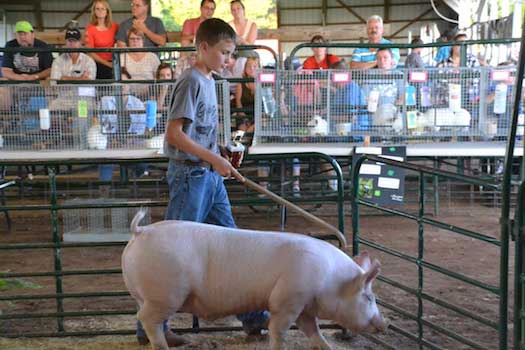 Jack Cecchini of Medina is pictured with the grand champion hog, which sold for $4 a pound or $1,068 to Western New York Energy. Jack also had the reserve champion hog which sold for $1,020 to Derek Miller.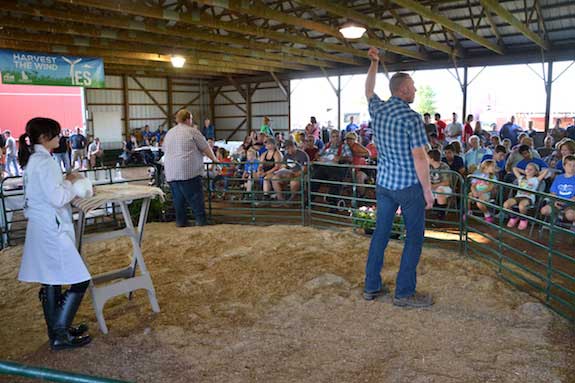 Zach Welker acknowledges a bid for rabbit raised by Meagan Hardner of Lyndonville. Dan Caleb paid $400 for the rabbit, nearly double what the grand champion rabbit sold for. Caleb said he knows Meagan's family and wanted to support Meagan, "a cute kid," he said.
The $400 bid drew loud applause and some shock from the crowd.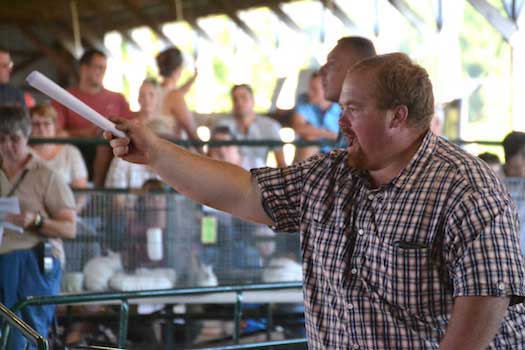 Andy Beach sees a bid in the crowd and lets the auctioneer, Robert Bannister, know the price is on the move.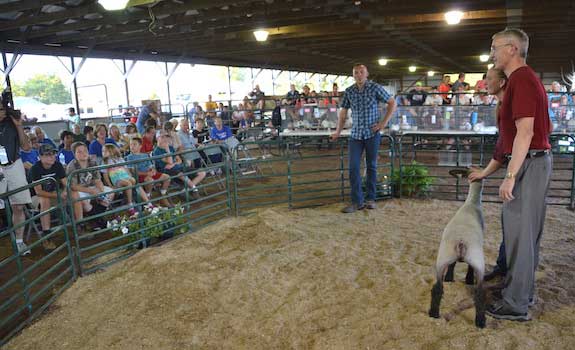 Mike Southcott of The Southcott Agency is pictured with Nicole Mrzyka of Holley and her reserve champion lamb. Southcott paid $445.50 for the lamb. He also bought a pig for $903 that was raised by Rylie Lear.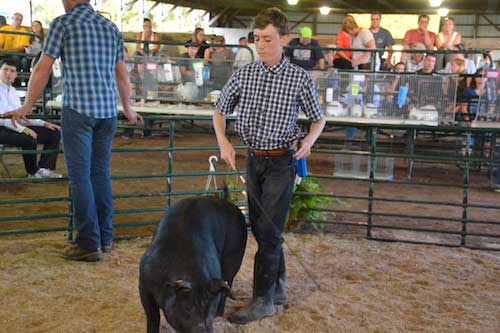 Zachary Neal of Albion leads his 243-pound pig in the show ring. Marc Shuknecht of Lee Shuknecht & Sons paid $1,033 for the pig.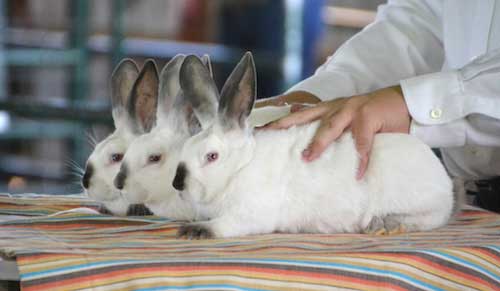 John Gabalski has this pen of rabbits in the auction. They sold for $175 to Hartland Abattoir.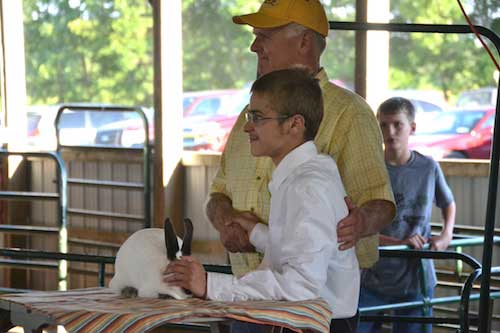 Will Gregoire of Murray is pictured with Joe Sidonio who paid $105 for the reserve grand champion rabbit. Sidonio was high bidder for four rabbits, and also the steer when it was donated back to be sold again.