Big Bad Wolf put on trial in latest Albion school musical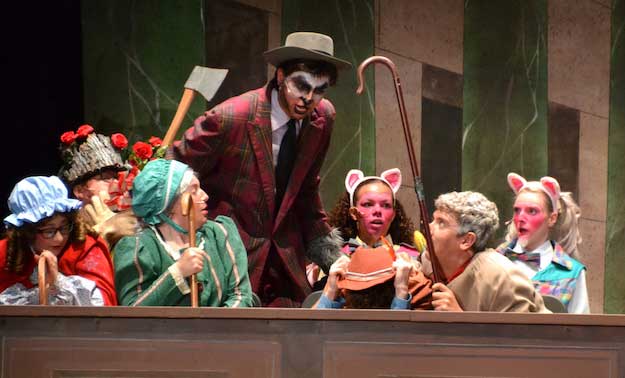 Photos by Tom Rivers
ALBION – Chase Froman stars as the Big Bad Wolf in Albion High School's production of The Big Bad Musical. The hour-long show puts the Wolf on trial and the audience gets to decide whether he is guilty or innocent of the charges – 3 counts of huffing and puffing with intent to destroy, 2 counts of attempted murder by ingestion, 1 count of grandmother impersonation, 4 counts of attempted sheep abduction and 17 counts of lurking.
The first show was on Friday evening and the wolf was found not guilty. There are shows today at noon and 7 p.m. at the Albion Middle School Auditorium. Tickets are available at the door.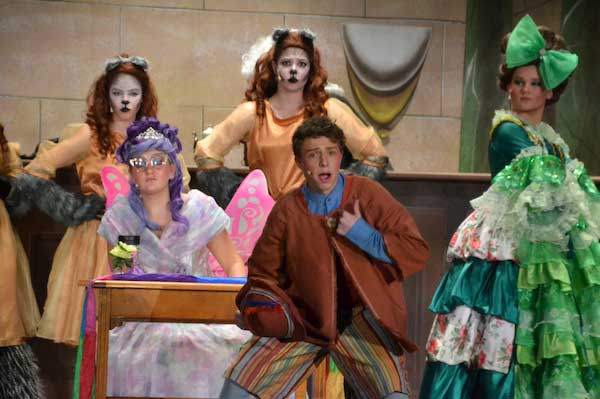 Rowan Ford is the Boy Who Cried Wolf. He is singing, "I Cried Wolf." The defense attorney, The Evil Stepmother, asks the Boy Who Cried Wolf why he falsely accused the Wolf on at least two occasions, and if he is certain about the identification of the Wolf on the third time.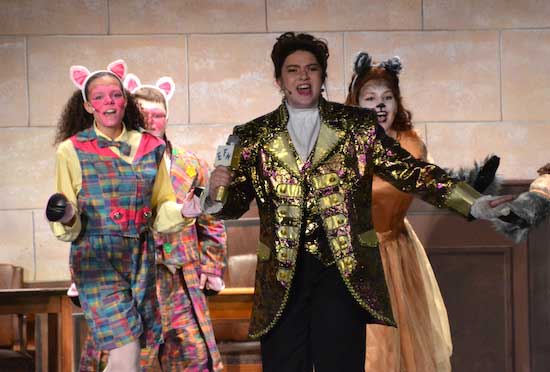 Aubrey Boyer is Sydney Grimm, a flashy reporter for a cable news channel, EFN – Enchanted Forest News. She is covering the high-profile trial.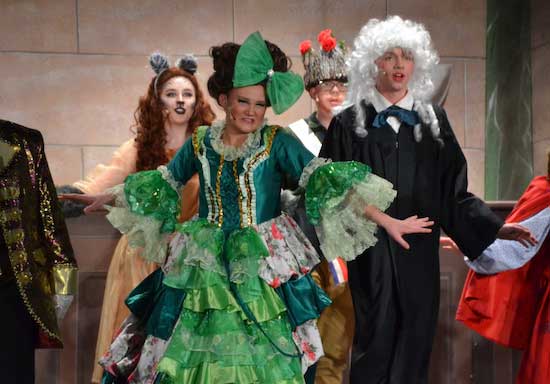 Leah Kania is the Evil Stepmother and resents doing pro-bono work on behalf of the Wolf, but proves to be effective counsel, poking holes in the witnesses' testimony.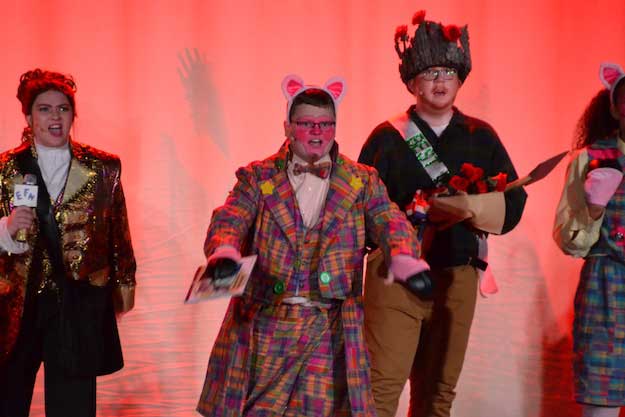 Russell Kingdollar III plays Pig Three, one of three little pigs. Kingdollar is the smartest and most articulate of the pigs. He doesn't like the derisive tone of being called a "little pig."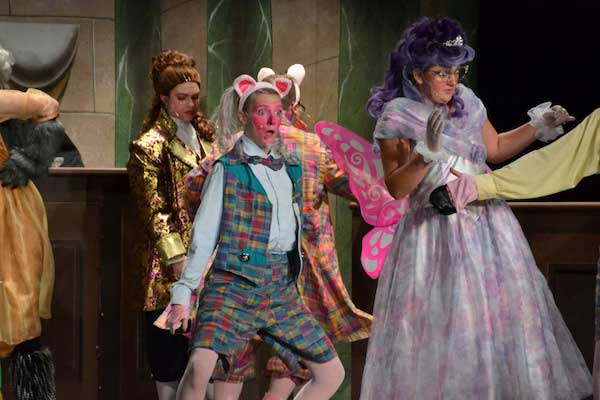 Emma Tower is Pig One, which isn't a very smart pig. (Sophia Zambito is Pig Two.) The pigs sing, "He Huffed and He Puffed."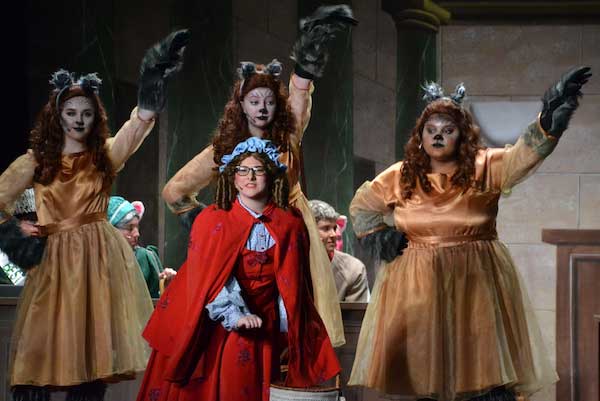 Casey Starkweather plays Little Red Riding Hood, a spoiled brat, who heads the stand to testify against the Wolf.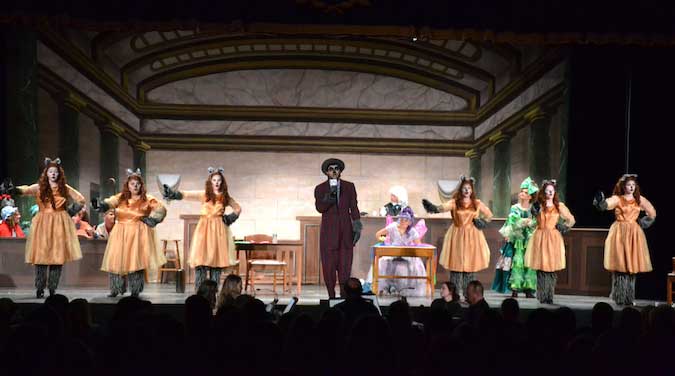 The Big Bad Wolf performs with six Wolfettes, from left: Hannah Coolbaugh, Hannah Brewer, Olivia Morrison, Sydney Mulka, Annalise Steier and Molly Wadhams. The Wolf sings, "Have Mercy On Me."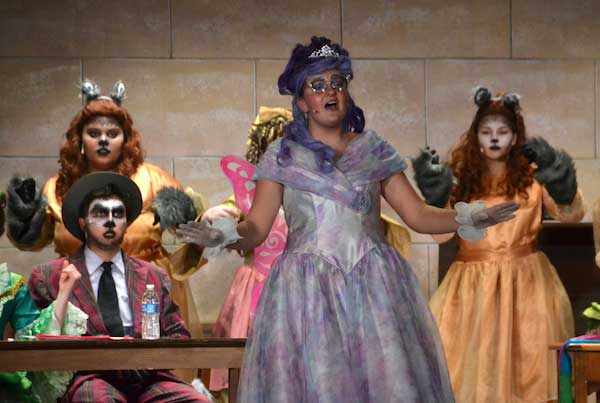 Emily Mergler plays Fairy Godmother and is prosecuting the Wolf. She sings, "No More."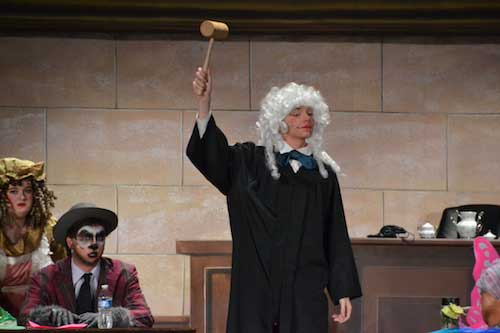 Zachary Kilner portrays Judge Wise Old Man and seeks audience participation with the fate of the Wolf.