Betterment Committee adds 2 trees to Albion, and has old beech trimmed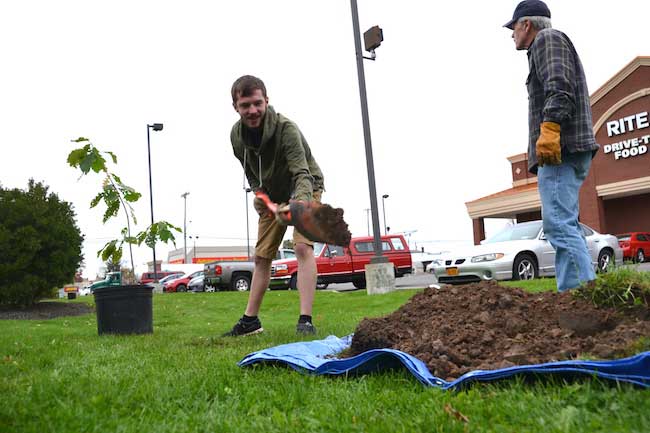 Photos by Tom Rivers
ALBION – Caden Crosby, a senior at Albion High School, helps the Albion Betterment Committee plant a bur oak tree at the Rite Aid front lawn this afternoon.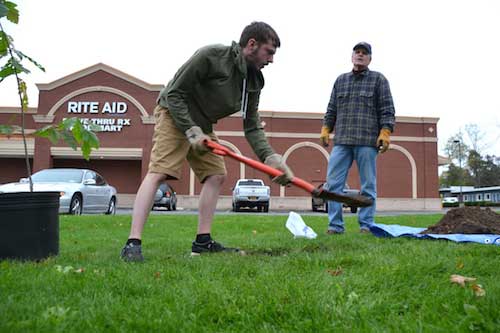 The Betterment Committee supplied two bur oaks and had them planted by Rite Aid. ABC Director Gary Kent, in back, has been nurturing the trees the past few years at his home.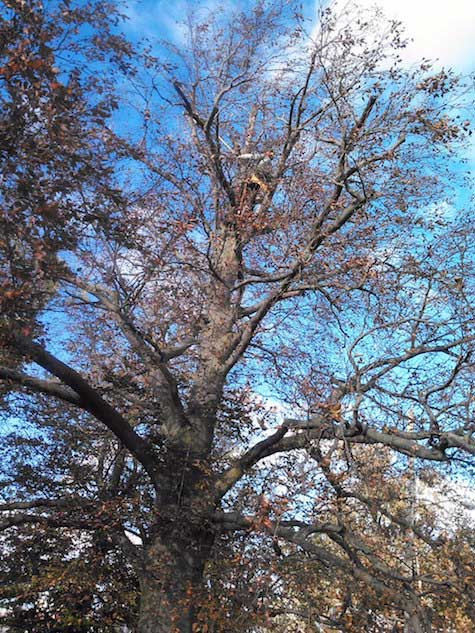 Provided photo: The Betterment Committee also hired Greg Rosato and his son Brett last month to trim the beech tree on Main Street by the former Bank of America. Brett Rosato is shown high in the tree. He cut the dead section and some of the decayed limbs out of the tree. The Betterment Committee said the trimming improves the looks of the tree and should extend its life.