Benefit today for Albion woman battling breast cancer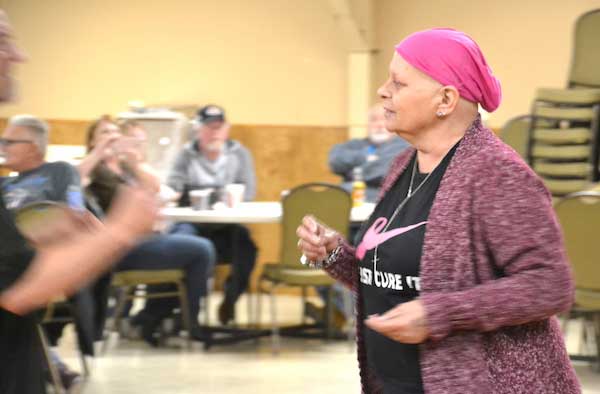 Photos by Tom Rivers
ALBION – Donna Wodrich dances during a benefit today in her honor at the Elk's Club in Albion, 428 East State St. Wodrich is battling an aggressive form of breast cancer.
There will be food, bands and raffles until 10 p.m. today.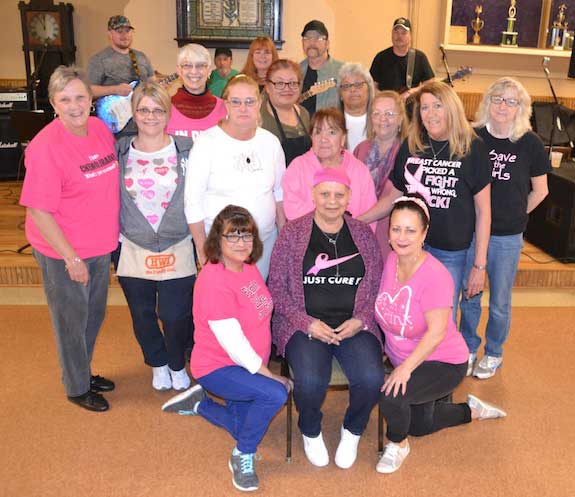 Donna Wodrich is pictured with her friends and family that are running today's benefit and jamboree in her honor.
"Donna is very loving and caring," said her friend, Debbie Hughson. "She loves everyone. She is awesome."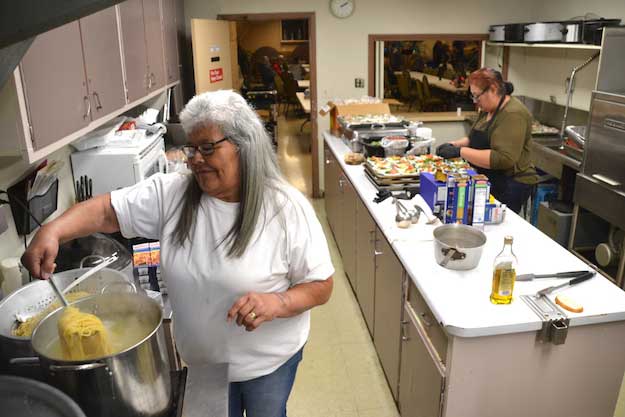 Bonnie Esford, left, cooks spaghetti and her sister Cindy Schuler prepares salads for the crowd at the Elks Club.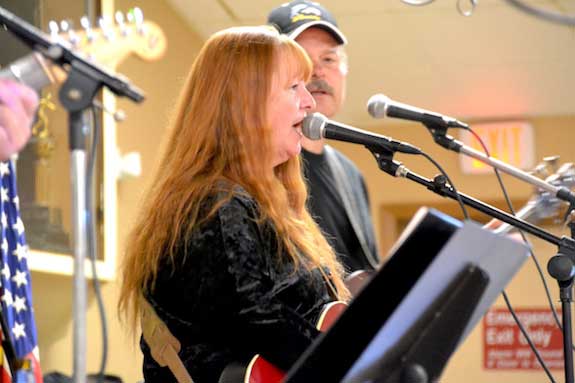 Bonnie Draper sings with The Bandera Band. Other musical guests today include The Distant View Band, These Guys, and Chris Moore. Draper's husband, Ken Draper, also is the DJ and will be doing karaoke.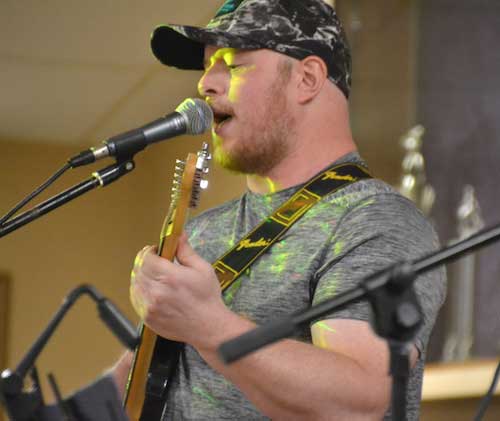 Bonnie Draper's son Ryan Williams is a lead singer with Bandera.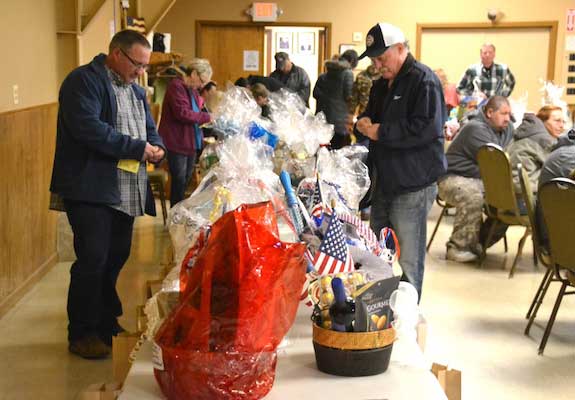 There are many baskets up for raffle at the benefit for Wodrich.