Bench for Evoy will be part of new memorial garden at Medina school district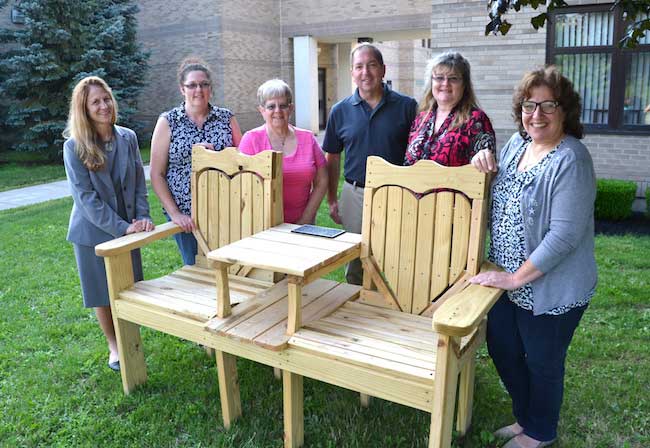 Photos by Tom Rivers
MEDINA – Some members of the Medina Board of Education are pictured Tuesday evening with a bench created by carpentry students from the Iroquois Job Corps.
The group includes, from left: Anne Bunch, Lori Draper, Arlene Pawlaczyk, Dave Sevenski, Brenda Lindsay and Wendi Pencille.
Job Corps students presented the bench to the school district last month in honor of Evoy, who passed away at age 50 on June 22, 2016 after battling a serious illness.
Evoy was Medina's district superintendent for about five years. He championed educational initiatives in the community, including the programs at the Job Corps.
Sevenski, the board president, said the district is planning to establish a memorial garden. The bench for Evoy would be part of that garden.
The Buildings and Grounds Committee is considering where to create that garden.