Bellavia's whirlwind continues as he opens Stock Exchange, throws out first pitch at Mets game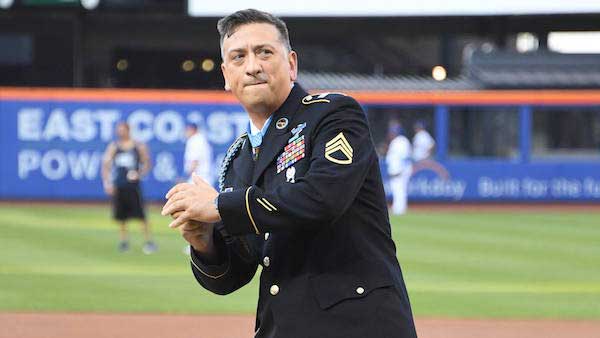 Photos from New York Mets
NEW YORK – David Bellavia winds up to toss out the first pitch on Wednesday during the game between the New York Mets and New York Yankees.
Bellavia, a Lyndonville graduate and local resident, received the Medal of Honor on June 25 from President Donald Trump during a ceremony at the White House. Bellavia was recognized for his actions on Nov. 10, 2004 in Fallujah, Iraq. He led an infantry squad clearing houses of insurgents.
Bellavia had a busy Wednesday, when he rang the opening bell for the New York Stock Exchange.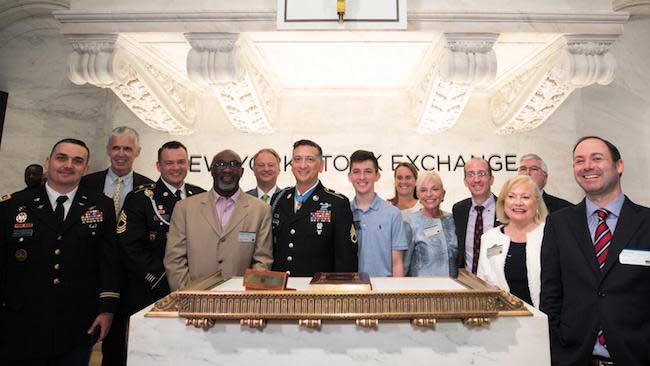 After his appearance at the Stock Exchange, Bellavia headed to Citi Field to throw out the first pitch.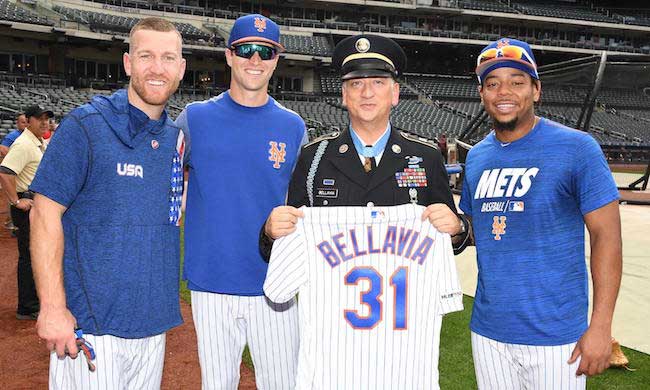 He is pictured with, from left, New York Mets players Todd Frazier, Jacob deGrom and Dominic Smith.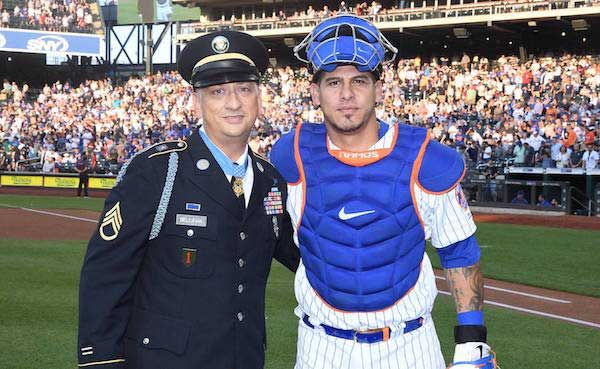 Mets catcher Wilson Ramos poses with Bellavia after the ceremonial first pitch.
The Mets posted the photos on their social media accounts with the hashtag: "??#BiggerThanBaseball."