Bellavia will sign new book, Remember the Ramrods, Monday at Author's Note in Medina
Press Release, Author's Note
MEDINA –  David Bellavia will sign copies of his new book at 7 p.m. on Monday at Author's Note in Medina.
Bellavia, a Lyndonville graduate, is a Medal of Honor recipient and radio personality. His new book is Remember the Ramrods, which details the history of Bellavia's Army unit that fought together in Iraq, including where their lives took them after they returned home from war, and how reuniting when one of them received the Medal of Honor helped heal some of their still-present if less visible wounds of war.
In 2004, Bellavia's Army unit, an infantry battalion known as the Ramrods—2nd Battalion 2nd infantry regiment, 1st Infantry Division—fought and helped win the Battle of Fallujah, the bloodiest episode of the Iraq War.
On Nov. 10, 2004, Bellavia cleared a fortified enemy position that had pinned down a squad from his platoon. Fourteen years later, Bellavia got a call from the president of the United States: he had been awarded a Medal of Honor and would receive America's highest award for bravery in combat in a ceremony at the White House.
The news was not welcome. Bellavia had put the war behind him, created a quiet life for himself in rural western New York, and lost touch with most of his fellow Ramrods, who were once like brothers to him.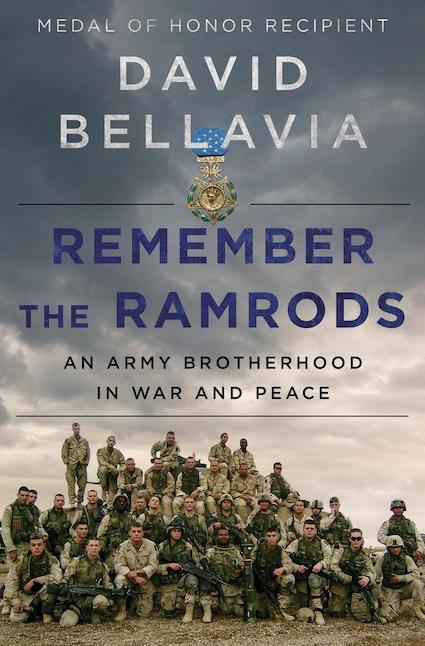 Their first gathering as a unit after the war was at Bellavia's medal ceremony, for six days in Washington, DC. As they revisited what they had seen and done in battle and revealed to each other their journeys back into civilian life, they discovered that the bonds had not been broken by time. A decoration for one became a healing event for all.
Bellavia is the first and only living Iraq veteran to receive the Congressional Medal of Honor, America's highest military honor, for active duty in the Iraq War. The medal commends his heroic efforts on Nov. 10, 2004, during the Second Battle in Fallujah — dramatic efforts that saved the lives of his unit members.
He served three military campaigns: Kosovo 2003 and Operation Iraqi Freedom I and Operation Iraqi Freedom II. He returned to Iraq as an embedded reporter covering heavy fighting in 2006 and 2008, and in 2007 wrote and published House to House, a book detailing his experiences in Fallujah.
Bellavia now serves as a radio presenter and public speaker nationwide.
The Monday evening signing at Author's Note is free and open to the public. Bellavia will only sign books purchased at Author's Note. Given the anticipated turnout, purchasing and reserving books in advance is recommended.
Those unable to attend may also purchase books in advance to be personalized. Signed books can be ordered at authorsnote.com or by calling (585) 798-3642.