Bellavia presented key to City of Batavia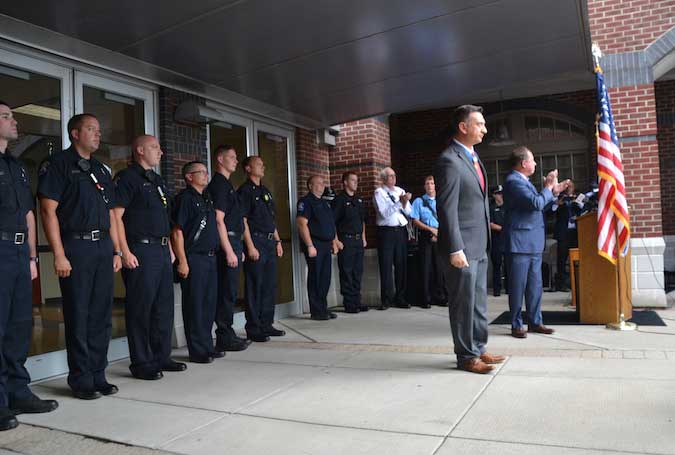 Photos by Tom Rivers
BATAVIA – David Bellavia of Batavia steps outside City Hall at Batavia this afternoon during a homecoming. He was presented the Medal of Honor on June 25 by President Trump during a ceremony at the White House.
Bellavia is a 1994 graduate of Lyndonville Central School. He was awarded the Medal of Honor for his actions on Nov. 10, 2004 in Fallujah, Iraq. He led an infantry squad clearing houses of insurgents, saving the lives of the members of his unit.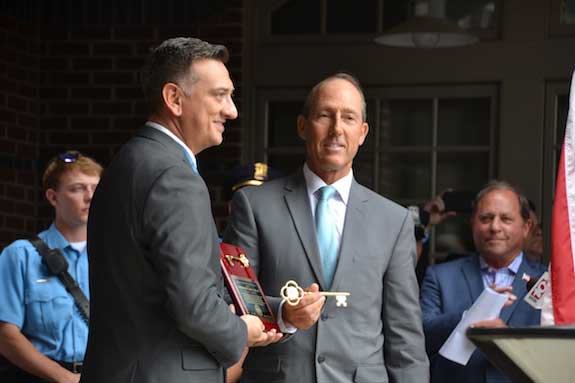 Eugene Jankowski Jr., president of the Batavia City Council, presents the key of the city to Bellavia for his "surpassing valor" that Jankowski said has brought honor on the country, state and city.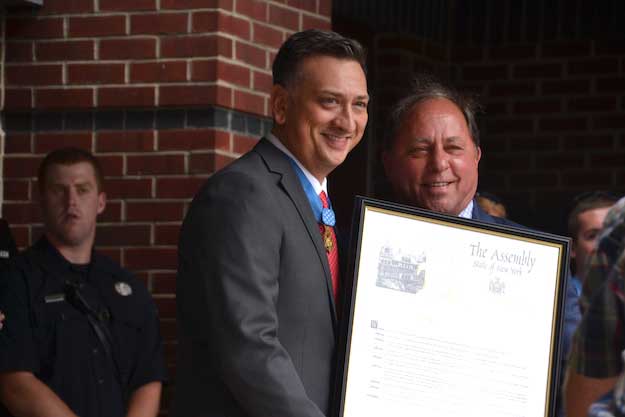 State Assembly Steve Hawley presents a proclamation to Bellavia.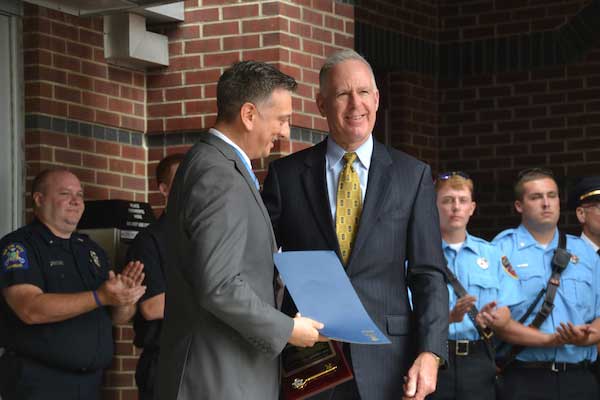 State Sen. Michael Ranzenhofer also has a citation for Bellavia. Ranzenhofer called Ballavia "an American hero" who has been humble in receiving the nation's highest military honor.
"David is as down to earth as they come," Ranzenhofer said.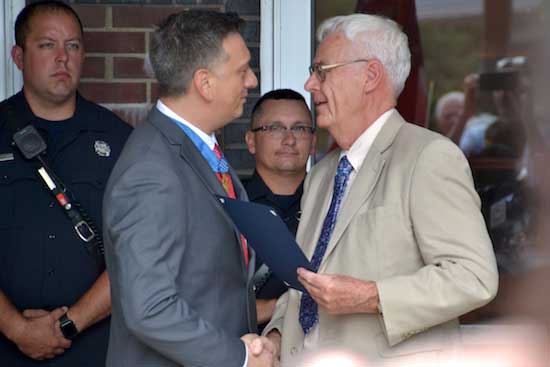 Robert Bausch, chairman of the Genesee County Legislature, presents a proclamation to Bellavia from the County Legislature.
"The citizens of Genesee County are proud to recognize one of their own who has distinguished himself conspicuously by gallantry and intrepidity at the risk of his life above and beyond the call of duty while engaged in an action against the enemy of the United States," the proclamation states.
Bellavia was leading a squad don Nov. 10, 2004 in Fallujah when the group was trapped by insurgents. Bellavia "displayed bravery and courage by entering and re-entering a house known to have armed insurgents."
The Genesee County Legislature said Bellavia's action have generated "renewed patriotism" among the community.
(The Orleans County Legislature is planning to recognize Bellavia at an upcoming meeting.)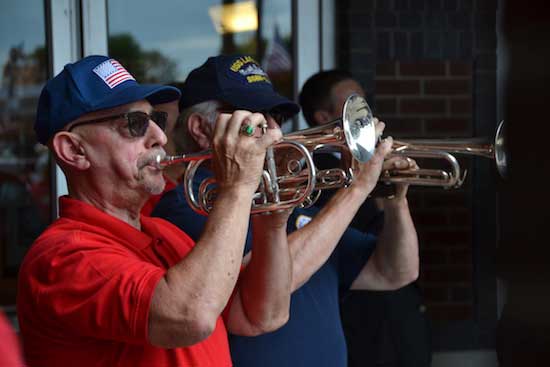 Members of St. Joe's Brass play the national anthem during the homecoming celebration.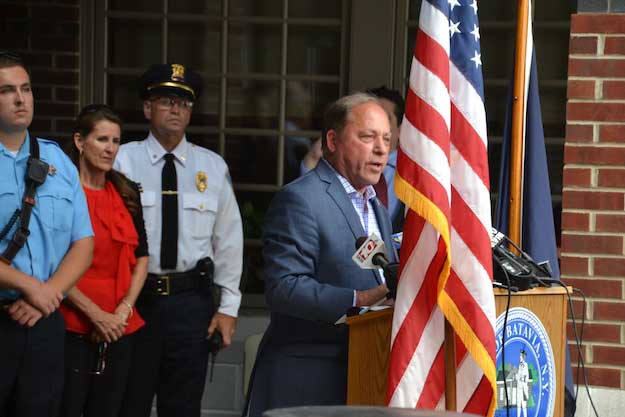 State Assemblyman Steve Hawley serves as emcee for the event. Hawley said the event was a chance for the community to collectively thank Bellavia for "his valor, citizenship and for standing up for the United States of America."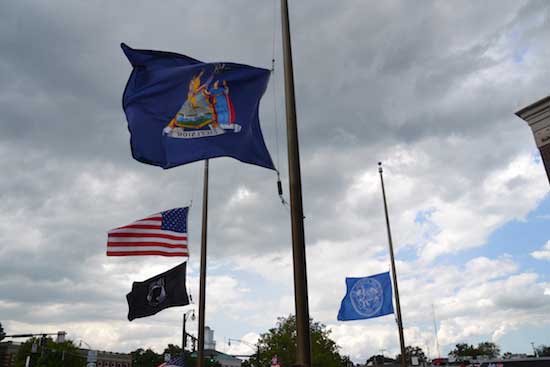 The flags are a half-mast in honor of former U.S. Supreme Court Justice John Paul Stevens, who died at the age of 99 on July 15.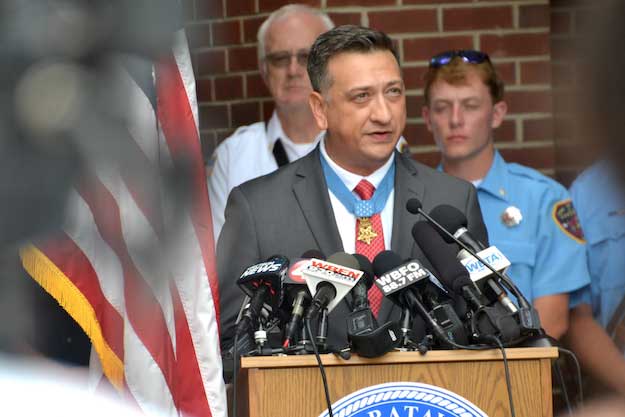 David Bellavia urged new graduates and young adults to consider serving in the military. He said the Army gave him purpose and direction.
He said the United States remains the greatest force for peace on Earth.
"If you truly care about the troops teach your children the imperative of national service," Bellavia told the crowd. "America is still the shining city on the hill."
Before his remarks Bellavia asked all the veterans in the crowd to stand and be recognized. He then asked the Vietnam War vets to accept appreciation for their service.
Bellavia urged the community to respect everyone who has served in the military.
"Treat all veterans as if they are the recipient of the Medal of Honor," he said.