Bell ringers needed for Red Kettle campaign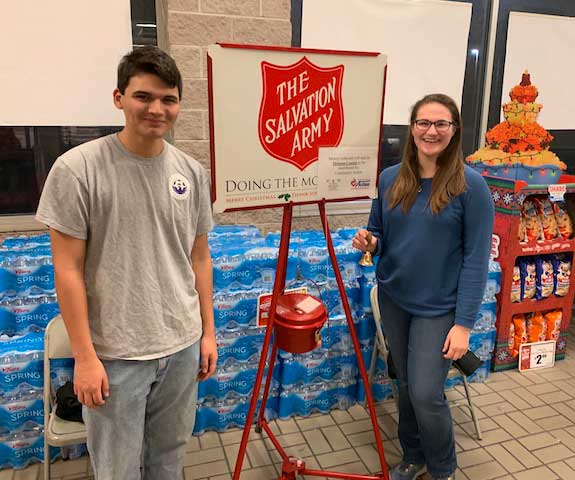 Photo by Tom Rivers
ALBION – Albion High School seniors Martin Molina-Samsel and Ashlyn LeBaron rang the bell for the Red Kettle on Tuesday night at the Albion Tops store. Ashlyn was there for the National Honor Society, which is ringing the bell from 3 to 9 p.m. on Tuesdays at Tops for the next month.
The Red Kettle sites in Orleans County raises money for Community Action of Orleans & Genesee. The agency uses the funds to help low-income residents with emergency lodging, food, clothing, some medical expenses and to avoid having their water shut off.
Community Action needs more bell ringers, especially at the Walmart in Albion. Volunteers are urged to sign up for an hour or more.
The Red Kettle campaign continues through Christmas Eve. To volunteer to be a bell ringer, contact Annette Finch or Michelle Figueroa at Community Action, 585-589-5605.