Beggar's Night draws big crowd of trick-or-treaters to downtown Medina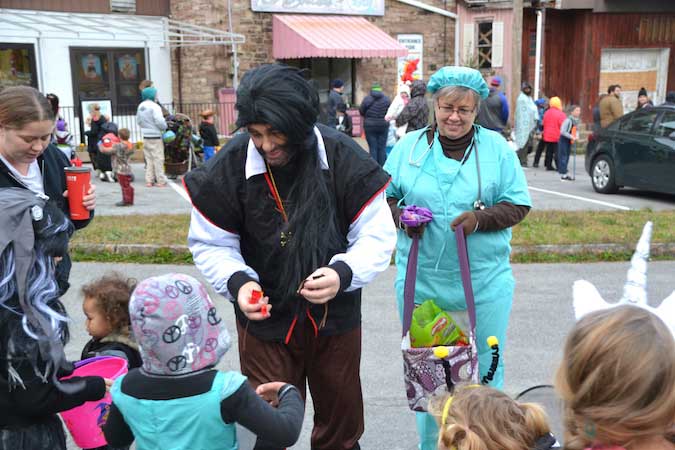 Photos by Tom Rivers
MEDINA – Bob Hiller, manager of The Medicine Shoppe, wears a pirate costume and his wife, Lee Hiller, is dressed up as a doctor while the hand out candy to children for Beggar's Night in Medina on Friday. There was a big line of kids and their parents behind the downtown stores while they waiting for the event to start at 5:30 p.m.
Organizers say at least 800 kids were dressed up in costumes for the event.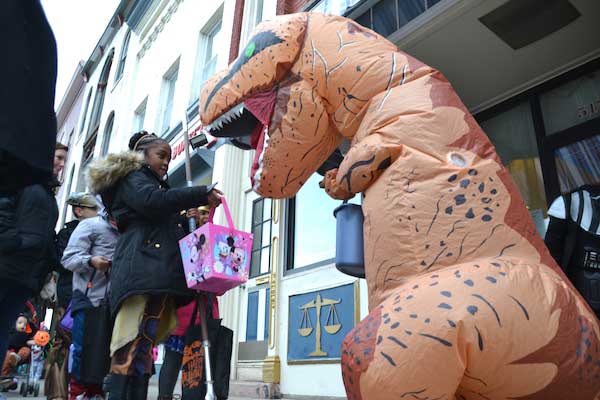 Amina Baity, 7, of Medina gets candy from a dinosaur at Kathy Bogan's law office.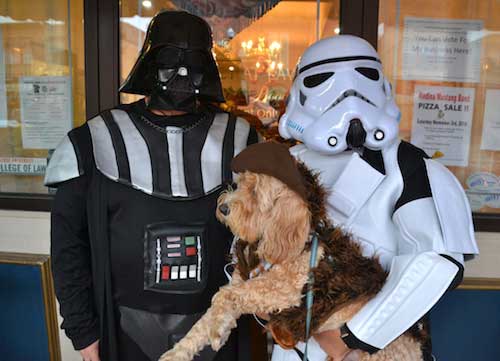 Kathy Bogan dressed up as a stormtrooper and her husband Kevin was Darth Vader. Kathy is holding their dog, Daisy, which was Chewbecca from Star Wars.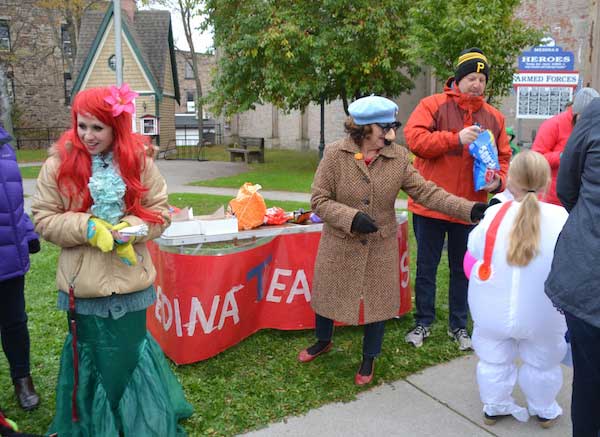 Many teachers wore costumes and passed out candy at Rotary Park. Lisa Pavlak (mermaid) is an elementary art teacher, Anne Downey (Groucho Marx) is the elementary school nurse and Mark Fitzpatrick is a seventh grade social studies teacher.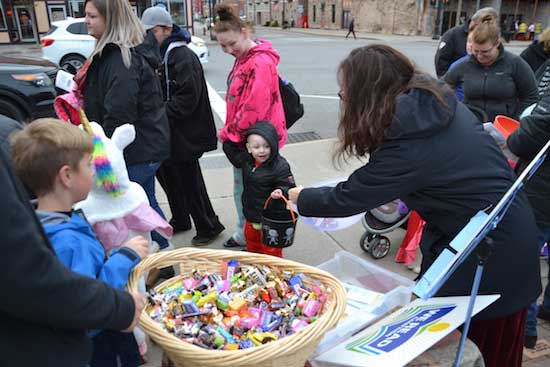 Karen Jones, a high school English teacher, passes out candy to one of the kids. She was also promoting the We Read program.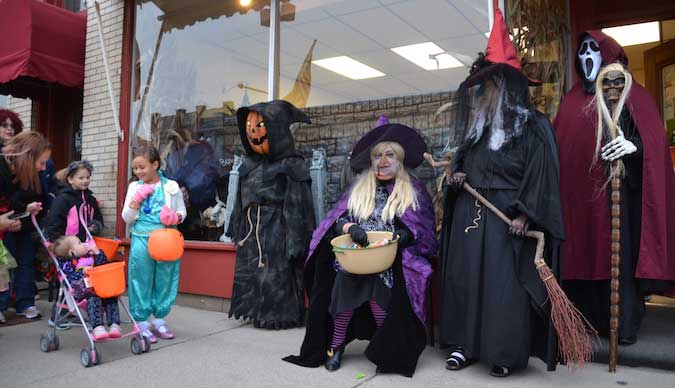 This group from ATB Staffing includes from left: Bonnie Seelbinder, Barb Dunham, Mary Lou Blount and Bob Blount.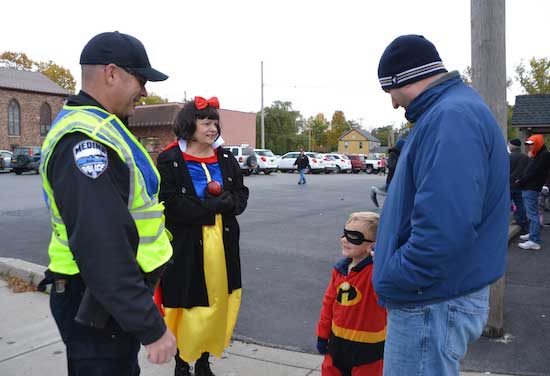 Jack Dougherty, 4, of Brockport is joined by his father Jarrod Dougherty at the start of Beggar's Night. They are chatting with Police Chief Chad Kenward and Kathy Blackburn, who dressed as Snow White.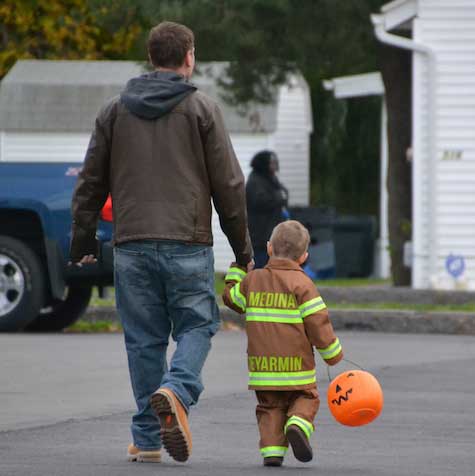 Bruce Deyarmin of Medina and his son Austin, 2, get in line for the candy processional. Austin wanted to be a firefighter for the event.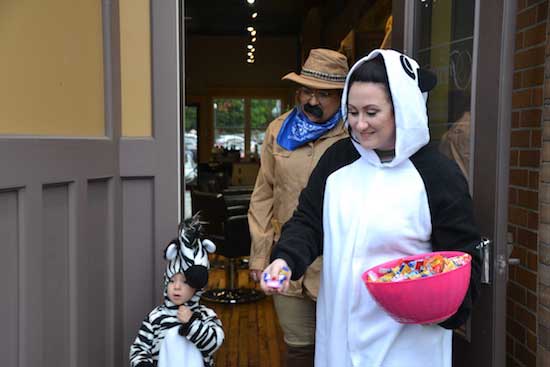 Amanda Mank and her daughter Chloe pass out candy at The Fringe, which is owned by Vanessa Lhommedieu, who dressed as a safari guide.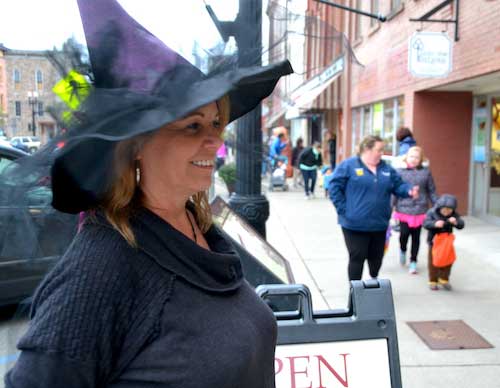 Cindy Robinson, president of the Medina Business Association and owner of the English Rose Tea Shoppe, greets kids on the sidewalk in front of her store.