Before their big day, couple celebrated a mock wedding before nursing home residents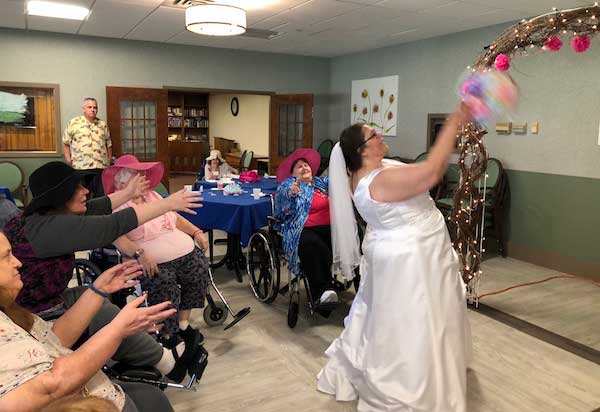 Provided photos
MEDINA – Laura Guzik, an employee for the past 36 years at Orchard Rehabilitation & Nursing Center (formerly Orchard Manor), tosses her bouquet of flowers on Thursday during a mock wedding.
Guzik would get married for the real two days later on Saturday.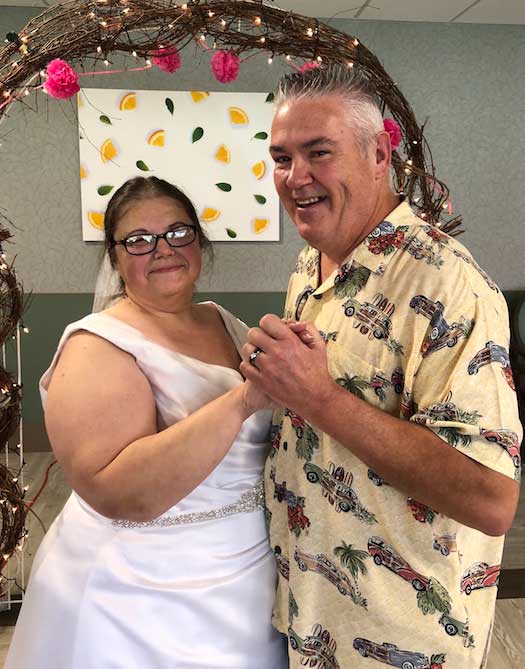 Laura Guzik and Keith Ward celebrated a mock wedding on Thursday Orchard Rehabilitation & Nursing Center. Laura, an LPN and employee at the nursing center for 36 years, is a lifelong Medina resident.
Ward was born in Warsaw in Wyoming County and lived in California for 40 years before returning to Albion. He met Laura's son Bobby while attending Genesee Community College.  Bobby liked Keith so much he invited him home for dinner.  In time, Laura and Keith hit it off and started dating. The rest, as they say, is history.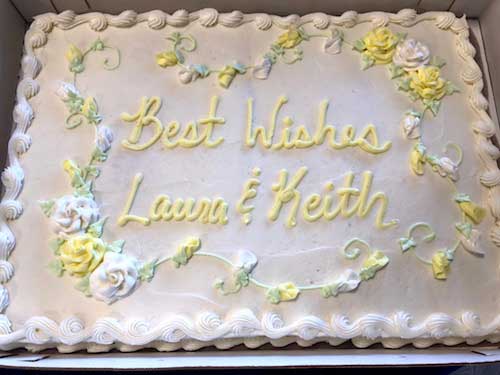 Jamie Murphy, activities director, decided it would be fun to include the residents in the wedding planning. Laura was game, so Murphy and her staff and residents got busy making tissue flowers at a craft session to be used for decorations. They even created Laura's wedding bouquet. The flowers adorned the aisle, tables, and grapevine wedding arch.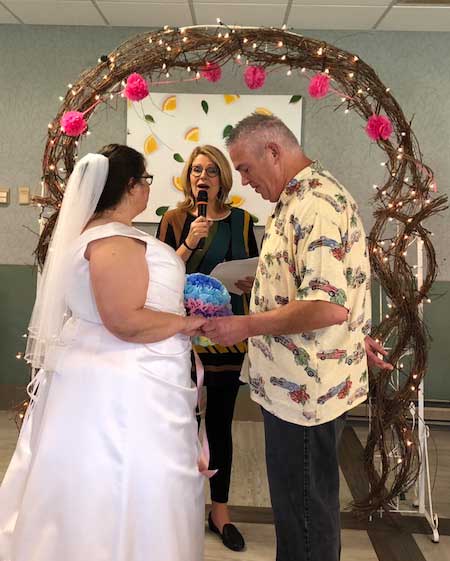 Residents donned hats and fancy jewelry for the affair. Laura wore her actual wedding dress for all to see. Traditional wedding music played as they waited for the ceremony to begin. Jamie Murphy officiated. She read words of advice for a good marriage she had compiled from residents and staff.
Vows and rings were exchanged and Mr. and Mrs. Ward were pronounced "husband and wife."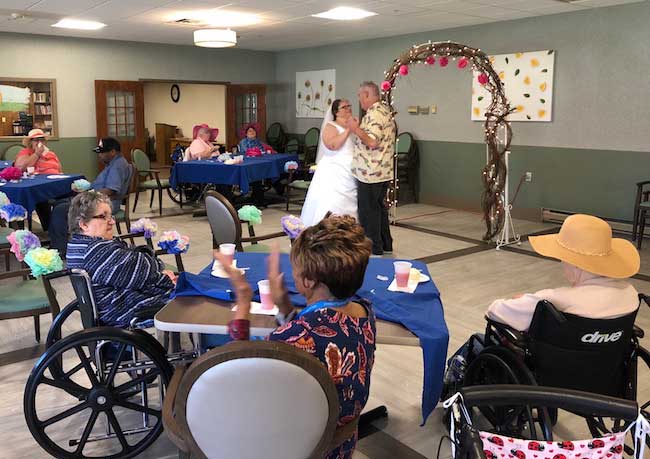 Everyone indulged in cake and punch. The "newlyweds" danced to Love Will Keep Us Alive by The Eagles and Color My World by Chicago.
Laura even threw her bouquet which was caught by resident, Karen Boone. Karen was thrilled.
Laura's Orchard Nursing Center family wished her and Keith well as they departed.