Beef show grows in popularity among 4-Hers
38 kids show steer, up from 24 last year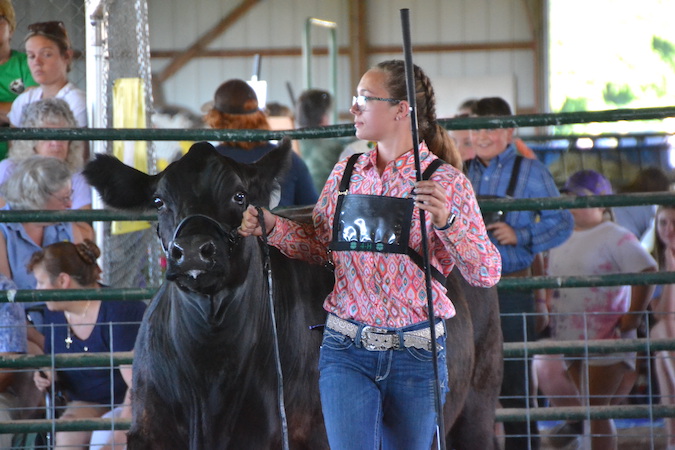 Photos by Tom Rivers
KNOWLESVILLE – Samantha Basinait, 17, of Barre competes in the Beef Show on Tuesday evening at the Orleans County 4-H Fair.
Basinait was named the master showman and is now eligible to compete in Friday's grand master showmen event, featuring the winners from all of the livestock showing competitions. Taylor Soule was the reserve master showman in the senior division.
There were 33 kids in the event through 4-H, plus five Cloverbuds (ages 5 to 8. That was up from 24 a year ago.
Zack Welker, one of the cattle superintendents, said the 4-H participation in beef tends to go in cycles. Orleans County's program currently is on an upswing with many former 4-Hers now having their own kids who are in the program. Welker said there are many more younger kids who will enter the program in the coming years as well. He was happy to see a full barn of animals and kids taking care of the cattle.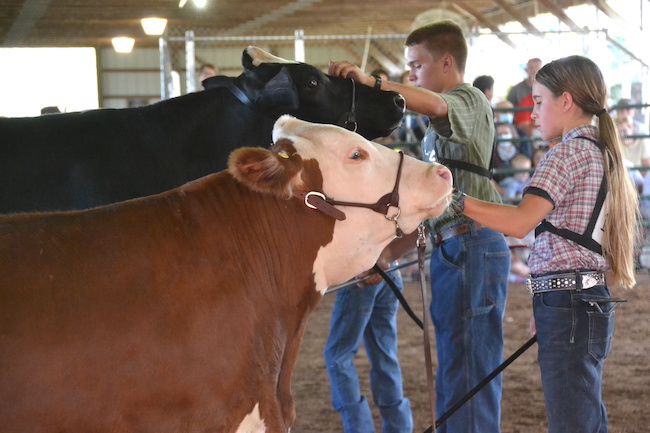 Ruth Kuipers, 12, of Byron and her brother Carter, 14, keep their animals under control during the event. Ruth was named master showman in the junior division and her brother was the reserve master showman.
Ruth was the overall reserve master showman, finishing second to Samantha Basinait.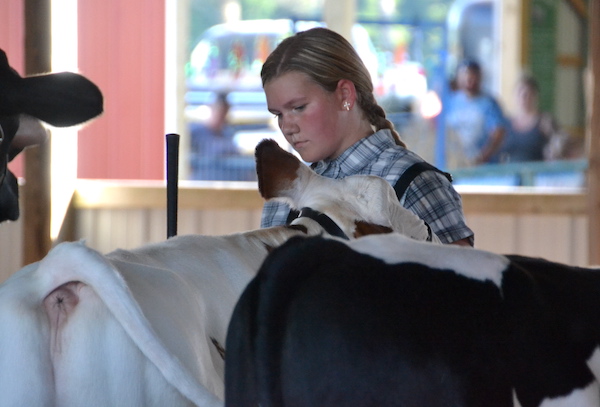 Natalie Randall won the master showman for the novice division with Gary Donofrio the reserve.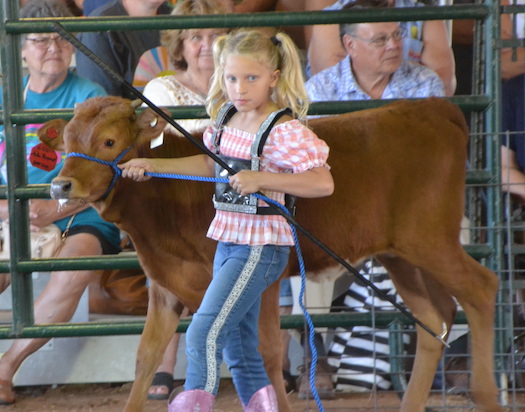 Katie Clark, 8, of Holley leads a steer in the show ring. She competed in the novice division.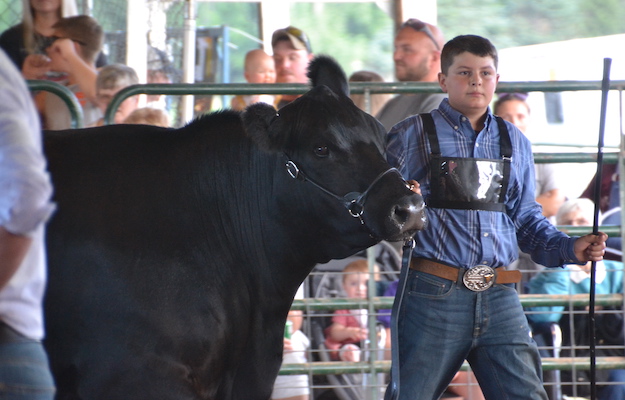 Owen Collyer competed in the showmanship competition in the junior division.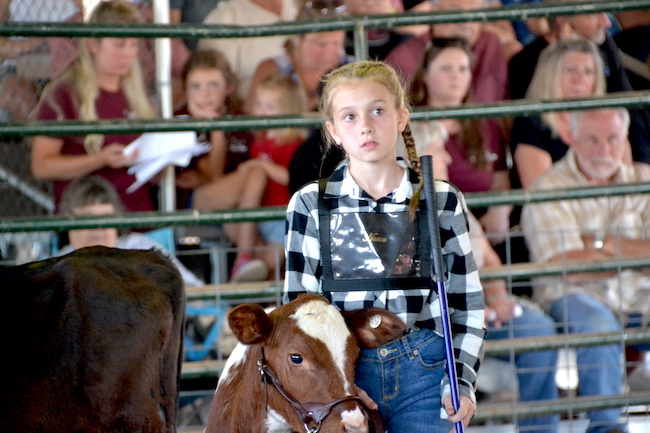 Olivia Mathes, 10, of Barre competes in the novice division and keeps her eyes on the judge, Tyler Strub. There was a big crowd for the event, which lasted more than two hours.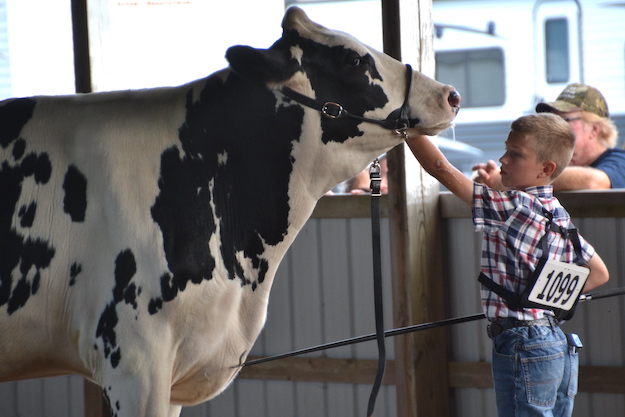 Grant Kuipers, 10, of Byron keeps this big beef animal calm and under control.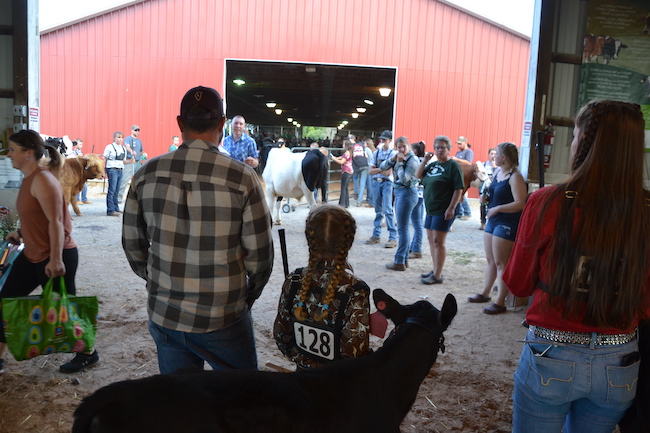 Isabelle Nesbitt, 9, of Waterport gets ready for her turn in the show ring during the beef show.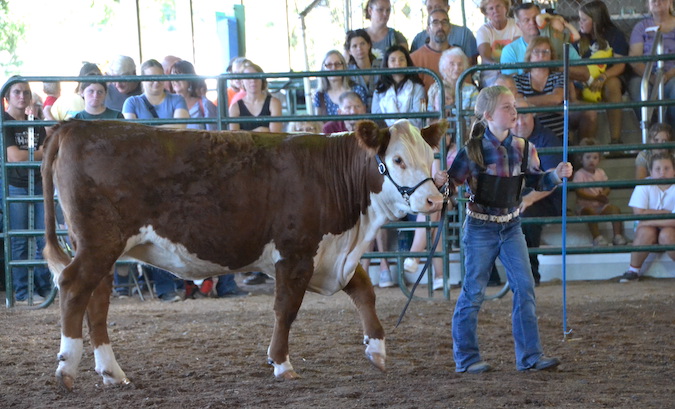 Evelyn Paratore, 10, of Corfu leads a steer in the ring.