BBQ pulled pork dinners sell out in fundraiser for Albion band program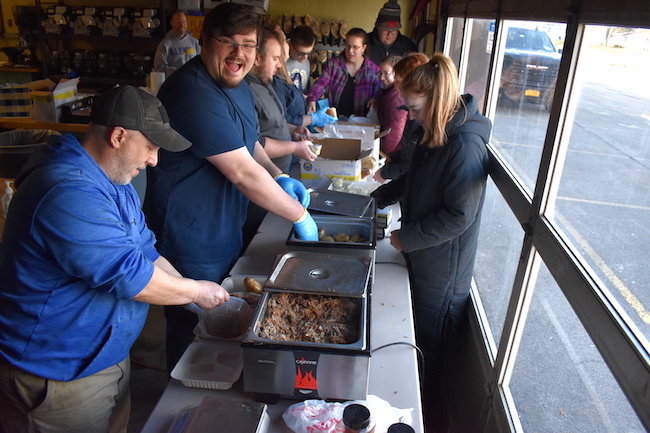 Photo by Tom Rivers
ALBION – A new fundraiser for the Albion band program was a sell-out today with all 300 dinners gone.
This photo show Scott Mann, left, of Mann vs. Food working with Albion band students and adults involved in the marching band, including Jon Trembley, second from left, who is the percussion instructor.
The meals included the pulled pork, potatoes, cole slaw, a roll and a cookie. They were served from the High School FFA.